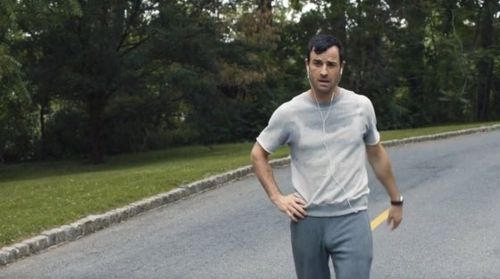 If you watch The Leftovers, you might be (very) familiar with a particular scene in the pilot involving Justin Theroux's character sporting a large bulge while out for a jog. It's rather nice – and certainly a welcome distraction from all the dour happenings going on in Mapleton, New York post-Rapture.  
And now, thanks to Conan O'Brien, Theroux was finally forced to acknowledge and explain his package's famous scene – to the delight of the women and gay men in the audience. 
"You must address the flopping schlong!"
Watch, AFTER THE JUMP…