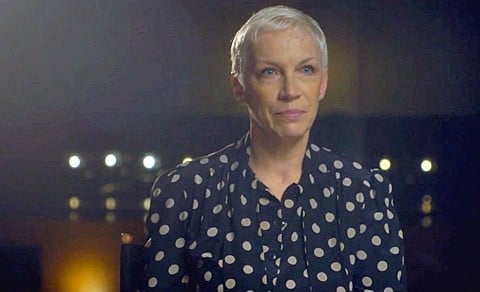 Annie Lennox is back with her first non-holiday studio album in 7 years and takes on standards, mostly from the first half of the 20th century, in a work aptly titled Nostalgia.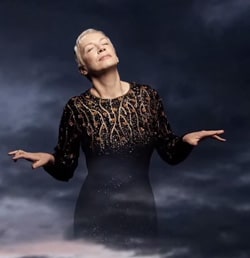 In a 7-minute preview she talks about the "incredible relationship" you must have with the songs that you cover in order to allow them to bring you in. She also talks about curiosity, finding the beauty and pain in the blues, and wanting to find resonance to today in the songs she presents.
"It's a journey into nostalgia but it's also a contemporary piece of work," says Lennox
Lennox gives stunning voice to "Memphis in June" by Hoagy Carmichael and Paul Francis Webster, "Georgia on My Mind" by Carmichael and Stuart Gorrell, "Strange Fruit" by Abel Meeropol, "Summertime" by George Gershwin, "Mood Indigo" by Duke Ellington and Barney Bigard, and "I Put a Spell on You by Screaming Jay Hawkins, which Lennox calls a song of empowerment, certainly resonating today as strongly as ever:
"Everywhere in the world women are abused by men, and I love men. And I have to say I'm a feminist, and I'm absolutely proud to say I'm a feminist. A man-loving feminist. That's who I am. But some of the behavior. Very bad. Very disappointing."
Lennox also held a listening party at Hollywood Forever Cemetery in Hollywood, California where she talked more about the album and how she is still fascinated with making music.
"I want to still make music. I don't want to twerk, but I want to be relevant."
Get a few luscious samples of Lennox's new LP and hear her explain, AFTER THE JUMP…