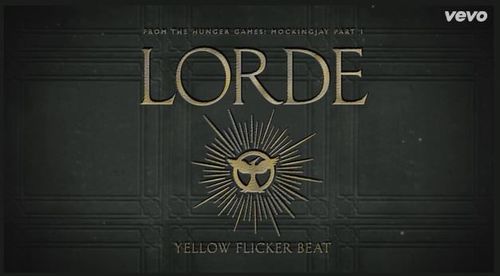 17-year-old Royals singer Lorde has released "Yellow Flicker Beat," her new single off of the soundtrack for the upcoming The Hunger Games: Mockingjay – Part 1.
Entertainment Weekly writes the track "is a banger and sounds tailor-made for a blockbuster—meaning most of it resembles the generic epic fare designed to underscore a major battle or ending credits."
Give it a listen, AFTER THE JUMP…
The Hunger Games: Mockingjay Part One opens November 21 and stars Jennifer Lawrence, Josh Hutcherson, Liam Hemsworth, Woody Harrelson, Elizabeth Banks, Julianne Moore, Jeffrey Wright, Donald Sutherland, Phillip Seymour Hoffman, Sam Claflin, and Natalie Dormer.