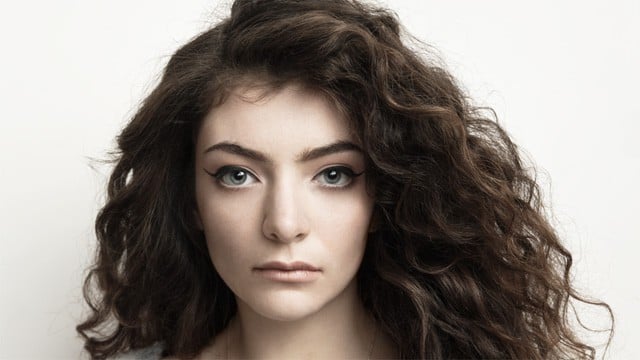 This week in New Music: Sigur Rós expand their ever-growing interests in a live performance with the LA Philharmonic, Björk is still not finished with Vulnicura, Au Revoir Simone's Anne Hart goes solo and Lorde's (above) young heart is broken on "Perfect Places."
---
Sigur Rós with the LA Philharmonic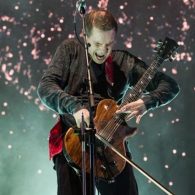 Back in April, Sigur Rós played three nights at the Walt Disney Concert Hall with the LA Philharmonic.
The performance featured new arrangements of their songs by Nico Muhly, Anna Meredith and others.
The stunning 100-minute set is now available online in it's entirety.
Sigur Rós seem to be expanding their interests of late. While a new album could possibly be on the way, the trio now seem more interested in side projects including the performance below, their new Norður og Niður arts festival in Reykjavik this coming December and a new brand of Lord Jones edibles called Sigurberry Gumdrops.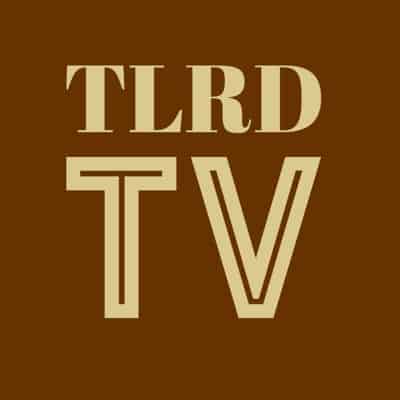 ---
Björk – "Notget"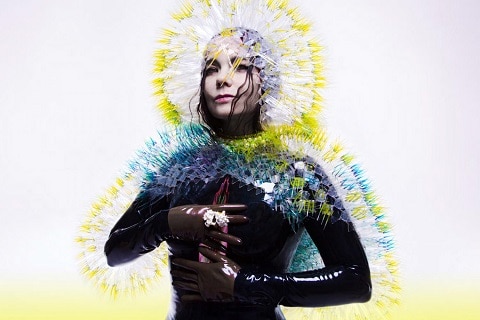 So Vulnicura has been out for two years but Björk seems to be far from finished with her last album.
Back in April, she released a virtual reality video for album track "Notget" and that has now been followed up with a new, non-VR video.
Have a look below.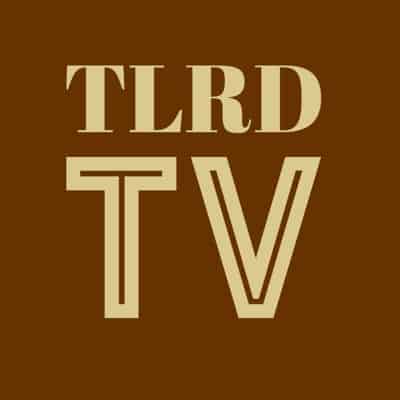 ---
Annie Hart – Impossible Accomplice
Fresh from their spellbinding performance on the Twin Peaks reboot, Au Revoir Simone's Annie Hart has announced details of her debut solo album Impossible Accomplice.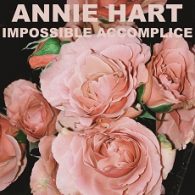 On the album's lead single "Hard to Be Still," Hart says that it's the first time she has managed to write "a normal love song" without the anger, betrayal, sadness and whatever you're having yourself.
"By some strange miracle of being away from my husband and small child," she says:
"I was finally able to properly say thank you to him for being supportive and doing his share as a parent, which a lot of women don't get. I was also noticing some other men around at the time, who were hitting on me but were blatantly just after the obvious and weren't really seeing me for me. And there was my husband, who knew all my neurotic tendencies and workaholic nature and never stopped loving me more surely or evenly for over 10 years. I'm glad I finally have that one nice love song about him."
Impossible Accomplice will be released on July 14th.
[bandcamp width=100% height=120 album=2506824648 size=large bgcol=ffffff linkcol=0687f5 tracklist=false artwork=small]
---
Lorde – "Perfect Places"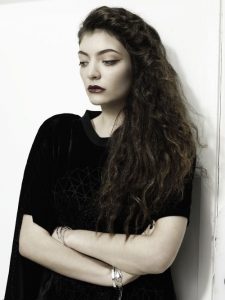 New Zealand's much-heralded Lorde is close to releasing her second album Melodrama and (as is often the case with sophomore releases) fans should expect it to deal with growing up, personal struggles and broken hearts.
Now aged 20, Ella Marija Lani Yelich-O'Connor says:
"My heart broke. I moved out of home and into the city and I made new friends and started to realize that no-one is just good or bad, that everyone is both I started to discover in a profound, scary, blood-aching way who I was when I was alone, what I did when I did things only for myself.
"I was reckless and graceless and terrifying and tender. I threw sprawling parties and sat in restaurants until the early hours, learning what it's like to be an adult, even talking like one sometimes, until I caught myself. All I wanted to do was dance."
The latest track from the album "Perfect Places" would appear to be concerned with wasted nights out and the futility of youth.
"Every night, I live and die," she sings. "Watch the wasters blow the speakers, spill my guts beneath the outdoor light. It's just another graceless night."
"All the nights spent off our faces, trying to find these perfect places, what the fuck are perfect places anyway?"
Indeed.
Translation – perfect melancholy synth pop.