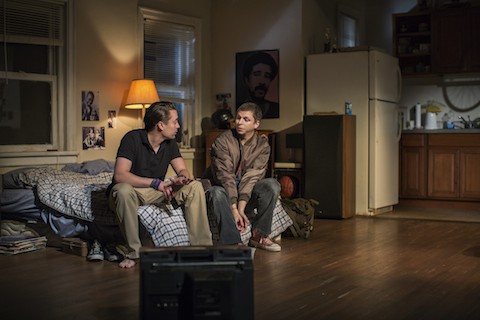 BY NAVEEN KUMAR
It's hard to believe Kenneth Lonergan's seminal comedy about a trio of wayward twentysomethings stalling to come of age in '80s New York, which premiered in 1996, hasn't been on Broadway until now. But director Anna Shapiro's fantastic, finely tuned and terrifically acted production of This Is Our Youth starring Michael Cera, Kieran Culkin and Tavi Gevinson, which opened last night at the Cort Theatre, was worth the wait.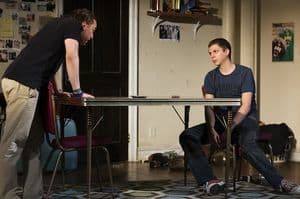 In its nearly 20-year history, Lonergan's play has been a magnet for young stars, including Mark Ruffalo (in the original cast), Jake Gyllenhaal, Matt Damon and Anna Paquin—and its definitive portrayal of Gen X inertia is up there with cult films by Richard Linklater and Kevin Smith. The current cast comes to Broadway from a production at Chicago's Steppenwolf theatre, with performances that do Lonergan's quirky, emblematic characters every bit of justice.
It's Saturday night in 1982. Warren Straub (Cera), who's just been thrown out of his father's house for smoking too much pot, arrives on the Upper West Side doorstep of his dealer and personal hero Dennis Ziegler (Culkin). A textbook spaz, Warren is like a small boy in the body of a young adult; he flew the coop with a suitcase holding his rare toy collection and $15,000 he stole from his dad. Dennis, a charming narcissist and high-functioning addict, uses his evolved business sense to sell drugs, works as a bike messenger by day and lives in a Manhattan studio paid for by his parents.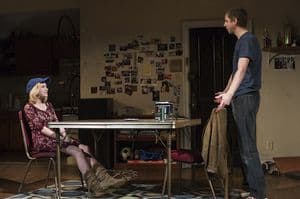 The two cut an endearing figure of affluent slacker-dom, and Culkin and Cera (who did another production of the play together in Sydney in 2012) inhabit their characters' fractious bromance with an engaging ease. Together they hatch a plan to turn a profit moving some coke, and Dennis arranges for Warren to be alone with Jessica (Ms. Gevinson), an FIT student brimming with convictions, in the hopes of getting Warren laid.
Hyper-articulate, aimless and awash in insecurities, Lonergan's characters share a steady appetite for their next thrill—be it a strong high, sex with a near stranger or intoxicating fear. All three actors expertly craft their own brand of specific, neurotic hunger.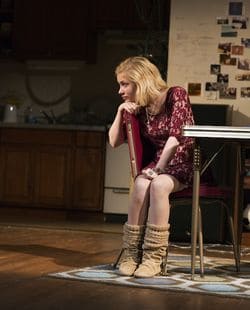 The awkward vulnerability that Cera is known for on-screen works perfectly here, and Gevinson (the wunderkind fashion blogger behind Rookie, making her major theatre debut) brings a raw, frenetic energy that matches Cera spaz-for-spaz. Culkin, who's worked previously with Lonergan on stage and screen, is perhaps most in his element, exuding the sort of alpha-stoner charisma epitomized in cult teen comedies like Fast Times at Ridgemont High (released the year the play is set).
Lonergan's story moves in mercurial fits and starts, with quiet drama, rapid escalations and big laughs cropping up around sharp corners. Shapiro does excellent work navigating the turns and developing candid, palpable connections between characters that grab our full attention.
Some two decades on, Lonergan's title maintains (at minimum) a double meaning—the "our" of adults looking back on their own youth, or referring (with a shrug of distance) to "kids today." That both still ring equally—and eerily—true is a testament to the play's longevity.
Recent theatre features…
Andrew Rannells on Stepping into Broadway's Highest Heels in 'Hedwig and the Angry Inch:' INTERVIEW
David Byrne and Fatboy Slim Musical 'Here Lies Love' Returns Off Broadway: REVIEW

Follow Naveen Kumar on Twitter: @Mr_NaveenKumar (photos:brigitte lacombe)