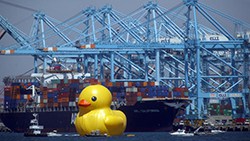 Giant rubber duckie no longer in residence in LA harbor.

$2.8 million NIH study looks at "how sexual minorities grapple with weight": "Compared with exclusively heterosexual males, heterosexual males with prior same-sex partners and bisexual males were more likely to self-perceive as overweight despite being of healthy weight or underweight," the study found. "Compared with exclusively heterosexual females, lesbians and bisexual females were more likely to self-perceive as being of healthy weight or underweight despite being overweight or obese."

Gay social networking app Scruff launches new feature "Benevolads" that seeks to "connect non-profit organizations that work with the LGBT community with SCRUFF's worldwide base of more than 7 million members."

Gay Britney Spears super-fan David LeCoers gets surprise letter from Britney after giving her his own letter detailing how her music helped save him from suicide: "The letter explained how [Britney] helped me get through a real tough period in my life these past couple of months, and I wanted to end it all but she made me strong." While [Britney] had her bodyguard chase LeCoers down to get his snail mail address, he probably didn't expect a personal letter from her. But he got one, and he posted it on Instagram to share."

CeeLo Green seems to have an incredibly disturbing definition of rape. 

Hollywood had a terrible summer at the box office, hitting an 8 year low.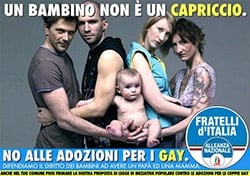 Italian photographer Oliviero Toscani calls out conservative Italian political party for using a photograph he took to advocate against gay rights when the photograph was taken for a gay rights campaign. Toscani says the political party did not have his permission to use the photograph: "The Brothers of Italy party, which has 9 MPs in Italy's Chamber of Deputies, published a photo of two same-sex couples holding a baby to Twitter last week with the caption 'A baby is not a whim – no adoption for the gays'…According to the Local, Toscani said: 'Why would you use one of my pictures for such a thing?'"

Hacker leaks naked pictures of Jennifer Lawrence, Ariana Grande, Kirsten Dunst and other famous females on 4chan. FBI investigates. 

Time asks: "Where all the hacked pictures of men?"

Film festival entries provide a look at LGBT life in China: "What's it like to be LGBT in China? 'I would say in big cities, like Beijing and Shanghai, people are more open. But in small towns, people are not,' says Echo Xie, a native of Beijing who has lived in D.C. since moving here a few years ago to study at American University."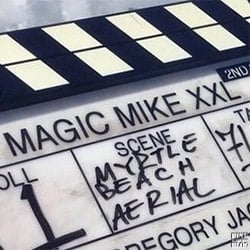 Magic Mike XXL begins filming. 

Laverne Cox to guest star on season 2 of MTV's Faking It, the show that follows a pair of straight high school girls who pretend to be a lesbian couple to become popular.

Map shows all the devices in the world connected to the internet. 

Tom Cruise is allegedly looking for a new girlfriend again. 

Joan Rivers is still on life support.

Arrow offers up new teaser trailer for season 3.

Rufus Wainwright glad he had a daughter because he "would hate to be attracted to a son": "'I don't think it would happen,' he apparently laughed in response. '[It's just that] when I'm old and he is 35 and gorgeous…Well he would probably look like me. And I would be like, 'Oh my God! I'm falling in love with myself!'"

ICYMI, your weekly Male Model Monday fix.

Out lesbian country singer Chely Wright crowdfunding next album on Kickstarter.

Brad and Angelina were married in France this past weekend, despite their 2006 comments that they "[would] consider tying the knot when everyone else in the country who wants to be married is legally able."