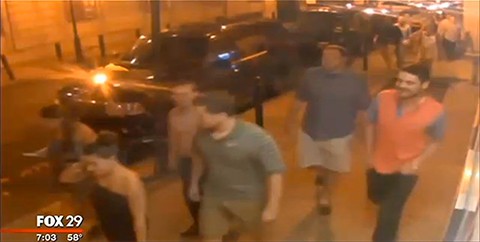 Philadelphia police have concluded their investigation into the September 11 attack on a gay couple in Center City – with Police Commissioner Charles H. Ramsey saying there is "sufficient evidence to have charges placed against some of the individuals there."
The Inquirer reports:
He said police were set to meet with prosecutors Monday afternoon to present the investigative file.
Police had initially termed the incident a hate crime and an assault, but Pennsylvania law does not cover crimes motivated by sexual orientation under its hate-crimes statute.
Ramsey said the current statute "obviously, in my opinion, needs to change, and change very quickly" to cover sexual orientation.
Earlier today, we reported that Pennsylvania State Rep. Brendan Boyle would attempt to pass an LGBT-inclusive hate crimes bill as early as tomorrow. A rally and press conference are planned at the state capitol tomorow as well.