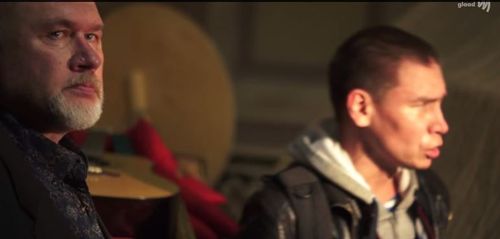 As we reported earlier, the International Queer Culture Festival in St. Petersberg had a rough opening week - with a series of disruptions by numerous anti-gay activists – including lawmaker (and leading sponsor of Russia's anti-gay propaganda ban) Vitaly Milonov. Now, however, it has become clear that the roadblocks being placed on the festival are coming from more than just anti-gay activists, but from Russian police as well. 
In an updated post, GLAAD reports that QueerFest has faced additional venue closures and harassment - with police attempting on Wednesday to shut down a press conference ironically titled "Who is Shutting Down QueerFest?" Festival organizers have stopped openly publishing festival venues and have begun streaming events through an online video feed. 
Organizers have shared a video of the opening ceremony attack, which you can watch AFTER THE JUMP…
You can also head over to GLAAD to see the timeline of anti-gay incidents at Queerfest.