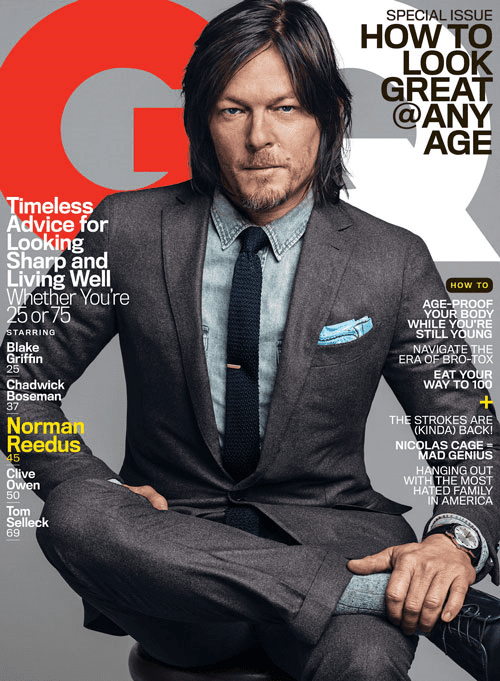 Last month we reported that Robert Kirkman, the creator of AMC's The Walking Dead, answered a fan letter in which he was asked whether Daryl Dixon (played by actor Norman Reedus) might be gay since he hadn't had any romantic leanings toward any of the female survivors.
"All I can say is that it's been discussed. We have very specific ideas about Daryl's sexuality (or the seeming lack thereof), and if there's ever a quiet period in the show where he's not consistently distracted by crossbowing… we'll tackle it in the show."
Reedus expands on that idea in the current issue of GQ:
I remember Frank Darabont, after the first season we were at a party in LA, He said, 'I've got an idea for Daryl. He's gay. Would you be interested in that?' I was like, 'Let me hear you out.' He said, 'Well, he's prison gay—like, you'll catch him looking at a member of the same sex, but if you mention it to him, he'll just stab you and be like what the f–k?—he will never admit it.' I was like, 'That'll blow minds—let's do that.' And he said, 'I knew I hired you for a reason.' "
Reedus adds that he doesn't think Daryl is very confident romantically, "[he's] not the type of guy who's gonna throw somebody up against a tree in the moonlight."
In more Walking Dead news, check out a brand new clip from the folks at Bad Lip Reading, who bring their hilarious lip-dub antics to Season 4 of the show, AFTER THE JUMP…