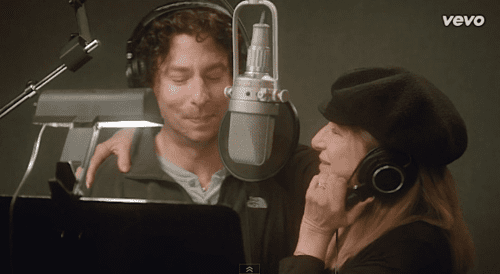 Barbra Streisand and her son Jason Gould appear together on Streisand's new album Partners, on which she duets with 12 well-known male vocalists.
As a preview to the set, Streisand has released a featurette of her recording sessions and performances with Gould, and says that she discovered he could sing after hearing him humming through his bedroom door.
Gould and Streisand perform the Irving Berlin standard "How Deep is the Ocean" on Partners.
Check out their preview, AFTER THE JUMP…