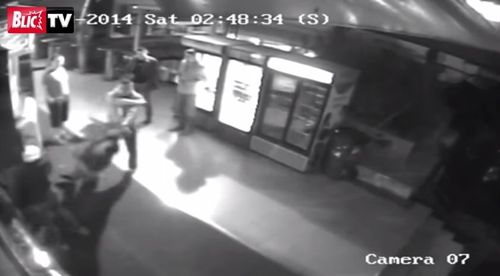 A 27-year-old German gay rights activist who was attending a LGBT conference in Belgrade, Serbia is in critical condition after sustaining "life threatening" injuries from an attack Saturday.
Three men have been arrested in connection with the attack – which was captured on CCTV footage, PinkNews reports:
Dusan Jovanovic, deputy director of the hospital where the man is being treated, said the man [whose name has not yet been released] has undergone surgery but is still in a "serious condition".
He suffered internal bleeding and head injuries in the attack.
It is thought that he was set upon by a gang of men who screamed about "foreigners" in Belgrade, following the gay rights conference.
Footage of the brutal attack AFTER THE JUMP…(warning: violence)
It's unknown how much (if any) the man's sexual orientation played a part in the attack. Anti-LGBT sentiment is rampant in Serbia though, with the government frequently shutting down planned gay pride marches