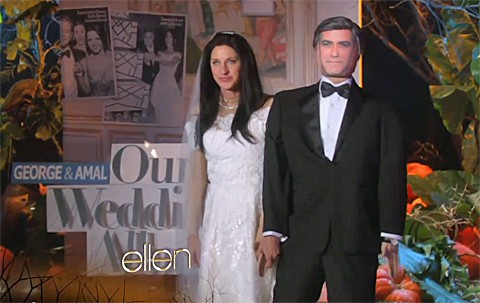 Ellen revealed her Halloween costume which is: "Amal, the luckiest woman in the world, Mrs. George Clooney."
She added:
"I like Halloween because it's the one time of year you can dress up however you want, and pretend you're someone you'd never be in real life. For me, that's married to a man."
Clooney also got very frisky and tried to get a peek at Ellen's blue underwear.
Watch, AFTER THE JUMP…