Back in August, U.S. District Judge Robert L. Hinkle became the first federal judge to strike down Florida's gay marriage ban when he ordered the state to issue a new death certificate for Carol Goldwasser, naming Arlene Goldberg – her partner for 47 years – as her wife.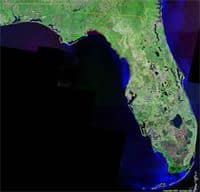 On Wednesday, Goldberg recieved Goldwasser's newly issued death certificate, making her and her late spouse the first gay couple to have their marriage recognized in the Sunshine State, Broward Palm Beach New Times reports:
"It's hard to put into words how meaningful this is to me," said Goldberg in a public statement. "For 47 years, Carol and I made our lives together, all the while being treated like strangers in the eyes of the law in Florida. It's bittersweet that Carol isn't here to share this joy with me, but for the first time in 47 years, our marriage was respected. Our relationship and commitment to each other is finally recognized." 
Meanwhile, the ACLU of Florida has asked Hinkle to lift the stay on his ruling – a stay which covered all aspects of the federal case except Goldwasser's death certificate.  Attorney General Pam Bondi, backed by Governor Rick Scott, is continuing to defend the state's gay marriage ban. 
Said Howard Simon, executive director of the ACLU of Florida:
"The governor could end this today if he wanted to. Don't put all this on Bondi. It's time the governor recognize the message that the U.S. Supreme Court has sent. It's over. If Scott Walker can make that decision, so can Rick Scott."