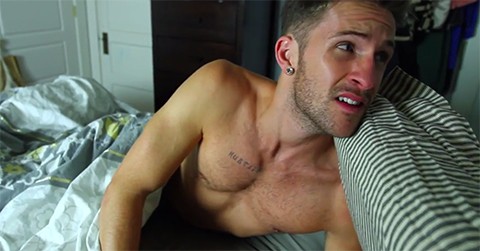 Jimmy Fowlie's irreverent web-series Go-Go Boy Interrupted has released a new episode that focuses on that awkward moment when you wake up in someone else's bed–and you're not sure whose bed that might be. Should this happen to you, Fowlie's character Danny has some great tips for how to get yourself out of this predicament (most crucial among them, have a roommate willing to come get/save you). 
Watch episode 4, AFTER THE JUMP…(Warning: brief work-unfriendly nudity)
And in case you missed it, catch up on episodes 1, 2, and 3.