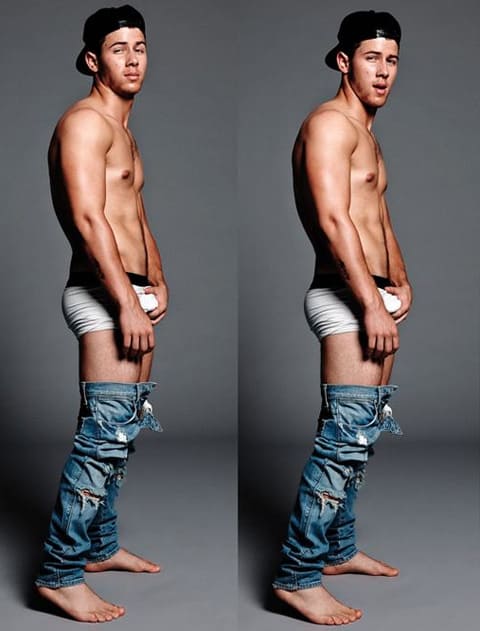 Tuesday we offered a preview of the new Nick Jonas cover story in Flaunt magazine's 'The Grind Issue' and we knew there were more images where that came from.
Today they were unleashed upon the web.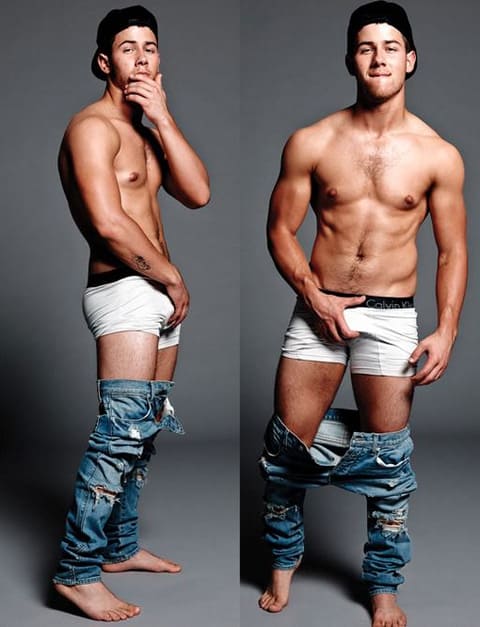 And just for reference, Herb Ritts' series from 1992.
More, AFTER THE JUMP…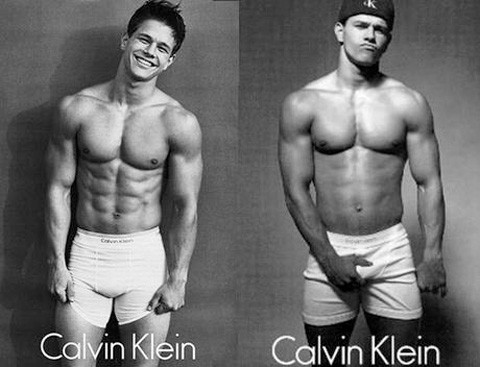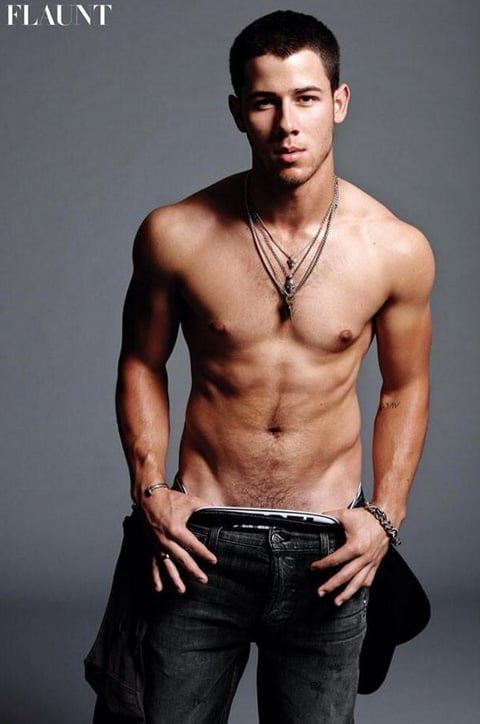 And of course, don't miss the back side.
PrideSource says that some naysayers are accusing Jonas of baiting the gay community with his abs.
Jonas responds:
Everyone's entitled to their own opinion. I think it's unfortunate that some people have to find a negative in every situation. Clearly my heart is in the right place, and more than anything, if they just looked at my life and my gay friends and the authentic nature of where my heart is, they'd just see that they're kind of ignorant.
The nature of where we are today is, we're in a time where we need to make strides and step forward as a society and embrace all people from all different walks of life. When you're trying to make a bold statement like that, some people aren't gonna fall in line with that. And that's OK. You gotta stay on your own path.
Jonas adds that it's "actually kind of fun" when his gay fans hit on him and flirted at his club appearances: "It was a pretty new environment for me, so I was just trying to take it all in and have a good time."