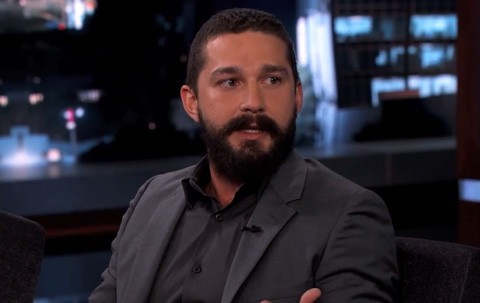 Actor Shia LaBeouf sat down with Jimmy Kimmel last night and talked about getting drunk and being arrested at a performance of Cabaret last June, and the events that led up to his being escorted from the theatre in handcuffs.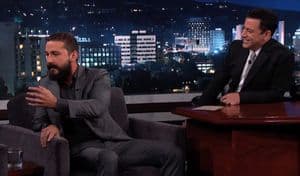 LaBeouf says he had been drinking all day in Times Square because of the World Cup and was invited to Cabaret by one of its dancers, whom he met randomly on the street. He accepted, he explains, having gotten his drink on, but it was once the show started that things got really crazy. LaBeouf pulled out a cigarette after seeing Alan Cumming smoke one on stage.
Says LaBeouf:
"He puts his cigarette out and it looks like he's winking at me, and I'm thinking, 'oh, well this is great' and at this point I see the ballet guy who gave me the ticket and I'm like 'hey! what's going on, pal?' And now everybody's looking at me and I'm feeling like 'whoa this is weird, I didn't know it was that kind of show'.
Alan Cumming walks past me and all I'm thinking about are his leather pants and him winking at me, and he walks past me and I give him a slap on the ass cause I think he deserves it, and he's seducing me, I mean he's the sexiest man I've ever seen. And I just don't slap and slap but I slapped and grabbed him. I grabbed the whole cheek cause I wanted the party right here in my pants. I wanted to grab the whole party. He finds a way to wiggle out of my Hercules grip…we get to intermission and somebody says 'there's another party outside.' And I see six cops having their own party. Anyways, they wanted to take me to the station."
Watch, AFTER THE JUMP…