Mixed news out of Pennsylvania this week as the city of Philadelphia moved forward with a bill adding LGBT protections to hate crimes laws while a similar, statewide bill stalled in committee at the capitol in Harrisburg. 
Philadelphia Gay News reports: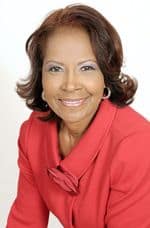 The Public Safety Committee of Philadelphia City Council on Tuesday unanimously passed Bill 140720, which adds a new chapter to the Philadelphia Code to provide for additional penalties for criminal conduct motivated by hatred regarding sexual orientation, gender identity and disabilities.
The bill, sponsored by Councilmembers Blondell Reynolds-Brown and Jim Kenney, was scheduled to receive a first reading before the full Council on Thursday. Then, the public will be given a week to submit comments before a second reading will occur and a final vote can be taken.
Given that the bill passed from the committee with a favorable recommendation, Reynolds-Brown said she was optimistic her colleagues will approve the legislation.
"I feel positive it will pass in every way — absolutely," she said. "The state has run into a brick wall. Given the testimony we have heard today, and the very insightful questions that were raised, I am confident that it will move to the mayor's desk and become law."
In Harrisburg, meanwhile, legislators failed to bring Rep. Brendan Boyle's bill up for a last minute House vote this week. PGN reports only once scheduled session day remains (November 12) and it not been announced yet if lawmakers will even meet that day. 
A December court date has been set for the three suspects charged in the September 11 attack on a gay couple in Center City, Philly that catalyzed these efforts to amend the state and local hate crimes laws.