New music by Governors, I Am Snow Angel, Go Life, K. Anderson, Raign and Deers, brought to you by Jim Redmond from Deadly Music!

BY JIM REDMOND
Generally you'll find that this column will avoid most mainstream music – unless it's particularly deadly – to give new, emerging and fringe artists a chance. All tracks are available on a Soundcloud playlist, some of them on a Spotify playlist….both of which are embedded at the end of this column.
Enjoy!
Governors: Is This Love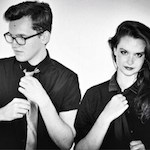 Governors is new boy-girl duo – best friends and currently studying at Columbia University – making electro pop that sounds like Vaults and CHVRCHES with a dark edge – Soft Cell dark.
The duo's debut track Is This Love is a creeping, dark, bitter love song about two people who really, really shouldn't be together. You can imagine this track coming from Massive Attack if they let loose a little bit and got Rihanna on vocals.
***
I Am Snow Angel: Cocoon
Just like Twin Peaks led the way to Northern Exposure, Lost and The Leftovers, without The Velvet Underground no Sex Pistols no Oasis and no Parquet Floors, and without The Beach Boys, no Cocteau Twins no Primal Scream and no I Am Snow Angel, the solo project of Julie Kathryn.
Just like Simon Raymonde (Cocteau Twins) and Stephanie Dosen's joint effort Snowbird, the project name I Am Snow Angel tells you what to expect: post-Cocteau Twins ethereal, hypnotic beats fronted with seductive vocals that wrap you up like a warm blanket.
Appropriately, there's something vaguely Christmasy about Crocodile (just like a lot of Simon Raymonde's work in fact). She really is a living snow angel.
For fans of: Cocteau Twins, Violet Indiana, Snowbird, Bat For Lashes, Polica, CHVRCHES
***
Check out four more acts and some killer playlists, AFTER THE JUMP…
Go Life: Waves / 19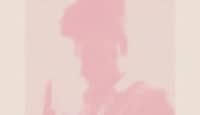 Go Life is the solo bedroom pop act of Rhys Viney from Wales.
Rhys makes downtempo dystopian electronic music about love, loss and how shitty life can be sometimes. Recalling OMD and the very early days of Depeche Mode, Go Life is almost definitely Marmite (you'll love it or you'll hate it) but for me it's the best thing I've heard in the last year or so.
Rhys is currently moving house – so now bedroom – and working on new material which he expects to have completed very, very soon. In the meantime listen to his first public track, the haunting Waves, along with 19, an ode to his younger self.
***
K. Anderson: Cocoon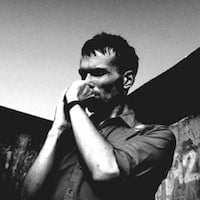 There are two acts going by the name K Anderson. Female K Anderson makes ukulele-based singer songwriter pop for fans of Jaymay and Courtney Barnett.
However, we're mostly interested in male K. Anderson, an out musician from Scotland, raised in Australia and currently based in London. K – even his mother doesn't know what the K stands for he tells me – makes literate indie pop for fans of Jens Lekman, John Grant, Lloyd Cole, They Might Be Giants, Pelle Carlberg. The list goes on…..excellent, quirky indie pop for fans of exactly that.
His latest track Cocoon, "a scruffy, lo-fi anthem for commitment-phobes," follows on from- among others – Fuck Around and the quite lovely 14 Year Old Me.
**
Raign: Wicked Game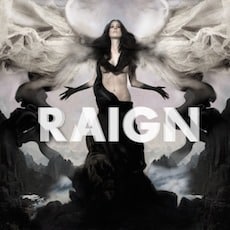 Raign – aka Rachel Rabin – will be familiar to fans of the U.K. version of X Factor. Raign was clearly picked by producers this year as the slightly mad annoying one who really got up non-entity "judge" Cheryl Cole's nose. Yep, there was something vaguely irritating about Raign but you couldn't help thinking during the audition phases that she was using the show to her own advantage and putting it all on a bit.
Clearly it worked because Cole *really* hated Raign and was really quite obnoxious and mean about it.
Raign was booted out by Simon Cowell during the 6 Seat Challenge and it's since emerged that she has already released some tracks and is really quite the accomplished performer. So boo, hiss to Cheryl for not knowing talent when she sees it – unless it's all an elaborate marketing plan that X Factor was in on.
Even if that is the case, I'm happy that Raign was given the platform because she's certainly not just more crash-and-burn X Factor fodder.
Her only official solo release so far is Don't Let Me Go, a massive, cinematic electro pop number with vocals that can only be described as soaring. Follow up track is a cover of Wicked Game which takes a classic ballad and turns it into – another massive, cinematic electro pop number with soaring vocals.
If you like your electro pop slightly over the top and just a bit camp, Raign is right up your street. This will be massive.
***
Deers: Castigadas En El Granero
Finally for this week,Deers is an all-female Spanish indie pop act making 60s-influenced fuzzy vintage guitar pop.
Given that NME is just a touch find of hyperbole, their announcement that Deers are "Europe's most exciting new band" is expected but a wee bit over the top.
The quartet is in fact really quite derivative but if you like your music low-fi (so much so that latest track Castigadas En El Granero sounds like it was committed to tape actually in the 1960s) and vaguely surfy – which I do – you can't go far wrong.
Sometimes noise is good.
***
New Music is a fresh column brought to you by Jim Redmond who writes for Towleroad and for Irish music website Deadly Music!, which was shortlisted for Best Irish Music Blog 2014. This will be appearing in addition to our regularly scheduled OXD Mirror.
Deadly Music! covers mostly alternative and indie genres but there's also a focus on electro pop, electronica, ambient, modern classical/neoclassical, post rock and drone.
Listen On Spotify
Listen On Soundcloud