The Philadelphia City Council has unanimously approved a measure that would provide additional penalties for crimes motivated by hatred regarding sexual orientation, gender identity or disabilities, The Inquirer reports: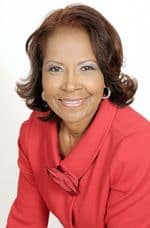 The measure approved Thursday, expected to be signed into law by Mayor Nutter, calls for up to 90 days in jail and a fine of up to $2,000 for crimes committed against a person because of sexual orientation, gender identity, or disability.
A similar bill was introduced at the state level last month, but it has stalled. The state's current hate-crime law applies only to attacks based on gender, religion, or ethnicity – not sexual orientation.
Passage of the city measure was hailed by Councilwoman Blondell Reynolds Brown, a co-sponsor of the bill.
"My heart hurts for all people who are targeted because of who they are," she said in a statement. "If you think it is appropriate to hurt someone with hate in your heart, there will be a price to pay."
A December court date has been set for the three suspects charged in the September 11 attack on a gay couple in Center City, Philly that catalyzed these efforts to amend the state and local hate crimes laws.