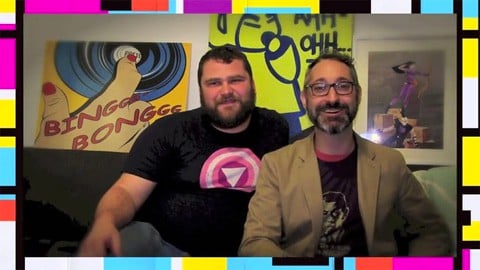 Geeks OUT, an organization dedicated to promoting LGBT inclusiveness in the geek community, is planning a first-of-its-kind LGBTQ Comic Con in NYC called Flame Con and launched a crowdfunding drive today to rent a venue and pay for the convention.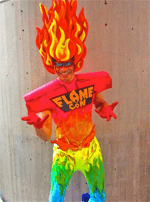 Writes the group in its Kickstarter plea:
We love pop culture, and there's a lot happening now in comics, TV and movies that seems to be catering to non-straight tastes. From Orphan Black to Dragon Age to Arrow to Gone Home, there are queer characters and call-outs…subplots and inclusive themes. Sweaty workouts. Girls kissing. Gay gaming options. The entire world of fanfic… Still, enjoyable stories and ideas that are explicitly queer are rare, and often controversial. We've been enjoying queer winks and nods since the dawn of literature. We want to enjoy stories that don't rely on subtext and innuendo to create believable, honest portrayals of LGBTQ experiences. So, let's have a con that just puts it out there! You won't have to scan the floor for a rainbow flag just to find a queer-friendly artist. You won't have to sift through tables and tables of comics just to find a story with two boys or two girls kissing. Think of it: All the amazing queer art you always hope you can find at a big con, ALL IN ONE PLACE!
Check out their video, AFTER THE JUMP…