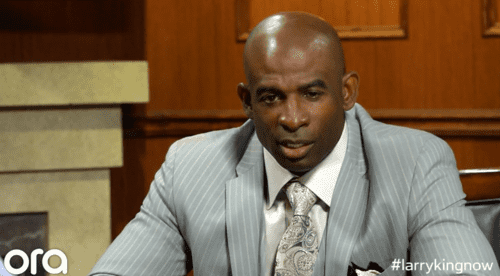 Deion Sanders, a retired NFL Hall of Fame cornerback and current commentator for CBS Sports, shared his thoughts on Michael Sam and homosexuality in a recent interview with Larry King. 
After a condescending remark about reaching out to Sam in order to help him "understand the burden and the weight that he's carrying," Sanders was asked by King whether he believed being gay is a choice.
"It could be," Sanders answered.  
When King followed up with "Who would choose it?" Sander replied "who wouldn't?" before mumbling about how God doesn't "make mistakes."
Watch, AFTER THE jUMP…