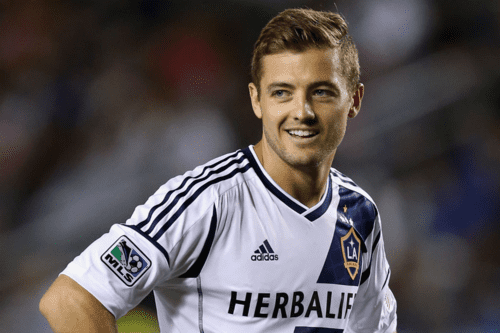 Robbie Rogers is living proof that an openly gay man can not only play a major American professional sport — but excel at one, too.
While the NFL's Michael Sam and the NBA's Jason Colllins are searching for teams, Rogers is enjoying a resurgent season with the MLS' LA Galaxy, and now he has a multi-year contract extension to show for it, the team announced Thursday.
But it hasn't been easy. After Rogers came out in 2013, then retired, then un-retired and joined the Galaxy, he became the first openly gay man to play in one of the five major North American professional sports.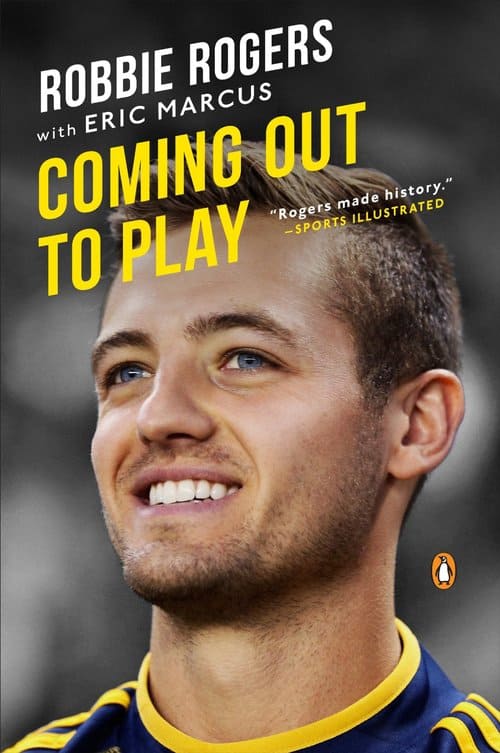 However, one aspect of the story that was largely overlooked in the gay media is that Rogers, a one-time member of the US National Team, didn't play particularly well initially. The layoff left him out of shape, he was plagued by injuries and, he revealed recently, he was still dealing with the enormity of being out.
"It was really tough," Rogers told The LA Times last month. "People think when you come out, it's perfect now and everyone loves you. [But] now you're dealing with all those years of being closeted. And it didn't matter how supportive people were. It was me wrapping my head around that, like, 'No, I'm just another guy on the team'."
After what The LA Times called a "disastrous" performance in last year's playoffs, Rogers spent a lot of time on the bench at the beginning of this season. But his big break came in June when Galaxy Coach Bruce Arenas moved Rogers from midfield to defense, where he became a starter. Since then, the Galaxy has posted a 10-2-7 record and they are preparing to take on the Seattle Sounders in the Western Conference Finals.
"We are excited that Robbie will remain a part of our organization going forward," Arenas said Thursday. "He has proven to be a dynamic player in our League and an integral part of our success this year. We look forward to his continued contributions in the years to come."
Rogers said the following on Twitter:
Thrilled to have re-signed with @LAGalaxy. Thank you for your support, patience, and belief in my abilities. We're not done yet. #MLSCup

— Robbie Rogers (@robbierogers) November 13, 2014
In addition to celebrating his contract extension, Rogers is set to release an autobiography, "Coming Out to Play," on Nov. 25. and he will soon be the subject of an ABC sitcom, "Men In Shorts."
How's that for an example of just how good things can be the other side of the closet door — at least once you get over the initial shock?