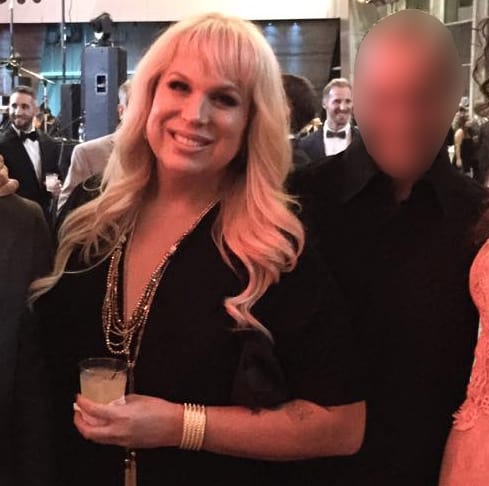 FIRST PERSON
From time to time Towleroad runs first person stories spotted on social media we think will be of interest to the broader community. If you come across a particularly timely, moving, amazing or otherwise worthy post, please let us know through our contact form or drop us an email at tips at towleroad dot com.
Towleroad reader Brooklyn Shaffer writes:
So, I met a guy I liked. We started dating and, like any girl, I had high hopes that this might be someone I could form a great relationship with. After an amazing night out at a lavish charity ball for a cause that assists people with HIV/AIDS here in my hometown New Orleans, things went south overnight. A picture of the two of us having a great time was posted online and he decided to end things with me. Unfortunately, this is not unusual.
I have had the privilege of personally knowing several amazing trans men and women. Most people have not, so this is still something that most do not understand. Fear stems from the unknown or unfamiliar which is why I like to post and be public about my transition in hopes of educating and creating familiarity in hopes of gaining acceptance not only for me but also for others like me. 
I remember a time only two decades ago when two men who love each other had to defend their right to do so. There were no gay role models or positive examples of gay people on tv. It is beautiful to see things have changed so much in a relatively short amount of time although it feels like it took forever.
For the second time in my life, I find myself in a culturally unfamiliar position as a transgendered woman. I'm writing this not in defense of my right to love as a trans woman but in defense of the men who want to love me. There is a huge part of the male population who are biologically attracted to trans women. Their attraction is as ingrained and natural as yours. No one can explain why they like who they like. 
I am here to explain that these men are no less masculine, or straight. By 'straight' I'm referring to a man who loves a woman. They are not secretly gay and are in no way attracted to other men. They are actually attracted to all things feminine. Most trans women are in tune with their femininity which is very attractive to these men. The sad reality is that this group in our society is the only group with no label.
The LGBT community has each other to identify with and to turn to for support. People who were born 'straight' have each other to relate to. The men who love trans women have no one to relate to or lean on and tend to have a great deal of shame about their attraction, keeping it from everyone they know, terrified of alienation should others find out. No one should have to be ashamed of loving another person. 
This makes things incredibly hard for women like me. I don't want to be someone's secret. By writing this I'm hoping to start a dialogue. One that will help bring this into the light so it can become familiar and no longer be feared. We all deserve to find someone to love. Including me.
Brooklyn Shaffer is an actor, an artist and a transgender woman. She lives in New Orleans. In her own words: "I'm 44, blonde, single and I love to laugh lol. Any takers?"
Previously in our FIRST PERSON series...
A Gay Man's Coming Out Letter to His Tough Ex-Marine Father [tlrd]
#WhyILeft What I First Thought Was a Consensual Leather Relationship [tlrd]
How Three Restaurant Workers Restored a Gay Man's Faith in Humanity [tlrd]