NEW MUSIC: Public Service Broadcasting, tigerthief, Live Footage, To Destroy A City, Hollands, New Ambient Music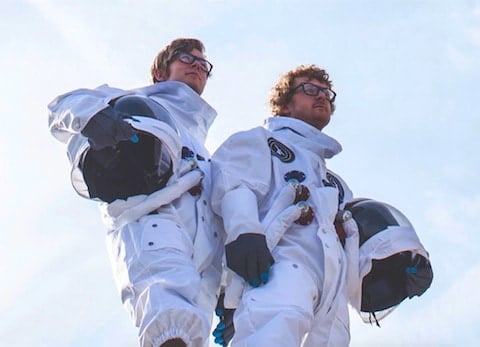 New Music is brought to you weekly by Deadly Music!, which covers mostly indie/alternative music as well as electronica, ambient/modern classical, pop and anything really, really good.
Most tracks are available on a Soundcloud playlist, some of them on a Spotify playlist….both of which are embedded at the end of this post.
Enjoy!
*** 
Public Service Broadcasting: "Gagarin"
"Gagarin" is the first track taken from Public Service Broadcasting's upcoming second album The Race For Space.
A brassy, funk-heavy theme track for Yuri Gagarin, the track reveals a new more playful side to the duo.
With a 6-piece brass section and 5-piece string section in tow, "Gagarin" signals a broadening of Public Service Broadcasting's sound.
Probably one of the grooviest things you've seen this year.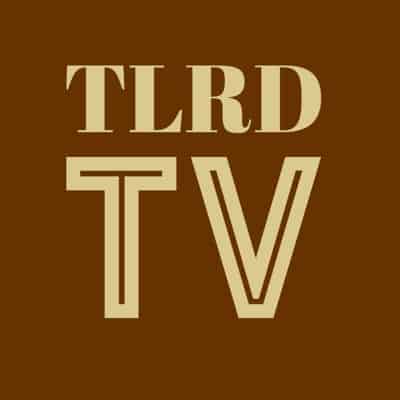 *** 
tigerthief: "cinnamon luck"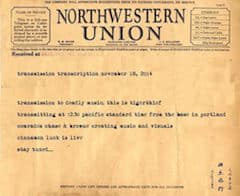 tigerthief (possibly from Portland, Oregon and all in lowercase) is a new act choosing to use media to add an element of mystery to their music.
Despite requests for more information, there is little known about tigerthief.
They are probably a duo and "cinnamon luck" was "written, recorded, shot, edited, mixed, mastered, and produced in 24 hours using a Sony TC-500A tape machine, a Canon 7D, two human brains, two cinnamon sticks, and one snow day."
A mesmerizing, trippy track, you'll love this if you go all misty-eyed at the thought of early Cocteau Twins.  
Also RIYL if you like contemporary downtempo / shoegaze / gloomy pop acts like Hockeysmith and Casket Girls.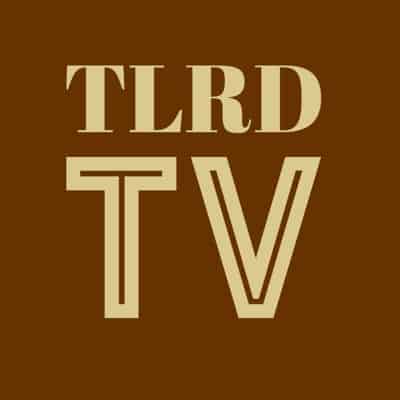 ***
Listen to some outstanding new ambient tracks and music by Live Footage, To Destroy a City and Hollands, AFTER THE JUMP…
Live Footage: "Goin' Somewhere"
Live Footage is New York-based instrumental cello / drum / electronica duo Topu Lyo and Mike Thies.
In addition to creating their own music, the duo are known for scoring film soundtracks, fashion events, and dance performances for the likes of UNICEF, Rag and Bone, and VICE.
Lyo plays electric cello, incorporating the use of live loops and a handful of electronics with no pre-recorded samples and Thies plays drums and keyboards.
Music that you expect will probably take on a huge life of its own in a live setting, it will appeal to fans of modern instrumental electronica acts like Hauschka, Phillip Glass, Nils Frahm, Dawn of Midi and GoGo Penguin.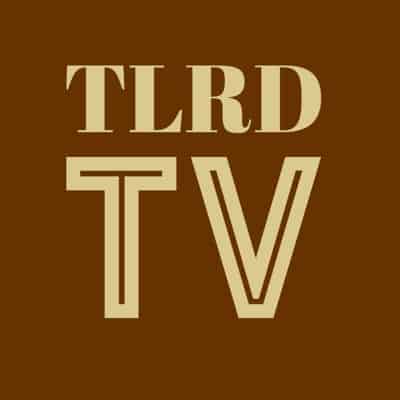 ***
To Destroy A City: "Sunless"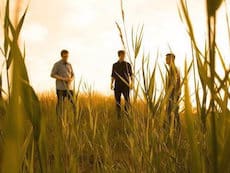 As a much abused sub-genre, a numbing number of new entrants to the post rock field this year have been average at best and offensive to fans at worst so it was a great pleasure to hear from Chicago-based To Destroy A City on the release of their second album Sunless.
Post rock tends to come in two sub-sub-genres these days, just to make things more confusing: you have your proper old school post rock from the likes of God Is An Astronaut, Mogwai and This Will Destroy You and your more ethereal efforts by Sigur Ros and the legions that have followed (although Sigur Ros's last effort was sandwiched firmly somewhere between the two).
At its best, classic post rock should be massively layered and instantly addictive head music that sounds like the soundtrack to your life.
With a perfect post rock band name and the image to suit, To Destroy A City's Sunless is nine massive cinematic genre tracks employing the best of both worlds, taking on the bombast of The Gothenburg Address mixed with the delicate ambient structures of The Album Leaf.
 ***
Hollands: "Restless Youth"
New York-based indie rock husband/wife duo Hollands have just dropped their debut album Restless Youth.
Self-described as "Arcade Fire cursed with Dylan's New Morning playing Scrabble with Joy Division," they're probably trying to describe a sound that is somewhere be Kishi Bashi and Sin Fang (Bous), full-funk classic Prince, Pixies and Breeders if you can imagine such a thing.
*** 
Four New Ambient/Alternative/Electronica Tracks
We get a lot of ambient / electronica / modern classical / drone music submitted to Deadly Music! so here's a selection of some of the best of recent weeks. 
Chris Doherty is experimental ambient working towards hardcore drone on his new tracks. You can hear the progression from "Don't Turn Off My Life Support" through to "Haboob Incoming (Movements 1 & 2)".
coriaplex (aka UK producer/musician Jules Bangs) is more classical ambient, referencing the likes of Brian Eno and Tangerine Dream.
Finally, two new pieces by Antonymes and Air Shaper are gorgeous, simple piano-based pieces.
 ***
Spotify Playlist
Soundcloud Playlist