Openly gay San Francisco Supervisor David Campos has conceded to David Chiu in the race for a California Assembly seat.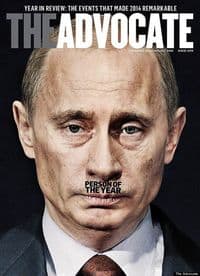 Anakin Skywalker now has a baby girl.

 The Advocate names Vladimir Putin "Person of the Year"

 On Saturday, gay amputee Mark Sweatman will embark on a nine-day, 140-mile trek across Atlanta to raise money for Lost N Found – a charity that provides resources for the city's homeless LGBT youth population. 

 Disney announces Toy Story 4 to mixed reactions. 

 Gordon Klingenschmitt, the newly elected Colorado state house representative who was #5 on our "Hall of Shame" listicle today, has a Top 10 list of his very own courtesy of Right Wing Watch. 

 Scientists use genetic mapping to discover that insects flew 200 million years before any other animal had wings. 

 Two federal government websites that helped people find AIDS-related medical services will now start encrypting user data after security experts say the locations and identities of site visitors were being leaked online. 

 The Hunger Games will be transformed into a live stage performance starting summer 2016.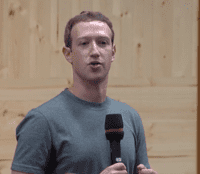 Anti-gay, far-right conservative judge Michael Boggs may make a comeback next year following the Republican Party's takeover of the Senate. 

 Facebook CEO Mark Zuckerberg sounds off on The Social Network: "They just kind of made up a bunch of stuff that I found kind of hurtful."

 Will Ferrell and Mark Wahlberg are teaming up again for another comedy. 

 Buzzfeed publishes, removes homoerotic collection of West Point cadet photography. 

 Nick Jonas' Kingdom sex scene is now Vined for your viewing pleasure (nsfw-obviously). 

 Britney Spears is back on the dating train.