The House of Representatives passed legislation today authorizing construction of the Keystone XL oil pipeline.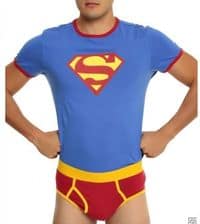 Nevada Governor Brian Sandoval has called on the Ninth Circuit to reject the Coalition for the Protection of Marriage's request for an en banc rehearing on Nevada's gay marriage ban. Said Sandoval, "While the question whether same-sex marriage can be prohibited remains in controversy elsewhere, it is not here."

 Underoos are making an adult comeback. 

 Newly elected Nebraska Attorney General Doug Peterson has pledged to defend the state's gay marriage ban once he is sworn into office. 

 Duck Dynasty is getting a Las Vegas musical.

 TLC's Cake Boss star Buddy Valastro got busted for a DWI yesterday morning. 

 Openly gay Alabama state Rep. Patricia Todd has renamed her bill to protect LGBT from employment discrimination the "Tim Cook Economic Development Act." Cook is a native Alabaman.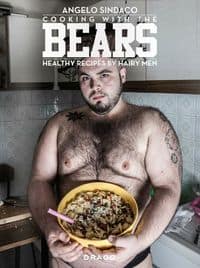 Hungry? Try the new cookbook – Cooking with the Bears: Healthy Recipes for Hairy Men. 

 Mississippi Baptist leaders are none too pleased with the HRC's new Deep South ad campaign aimed at increasing evangelical support for marriage equality.

 One Direction meets the royal family.  

 Bette Midler talks to Pride Source about her early support for the LGBT community. "Oh my god – it never occurred to me not to. These were friends of mine – people that I had worked with, people that I had danced with, people I had broken bread with my whole life – so it never occurred to me not to. You do what you do because there's nothing else to do. There's no other option."

 Autostraddle's 29 hilarious excerpts from 1-star reviews of lesbian bars. 

 Ohio Supreme Court Justice Paul E. Pfeiffer reveals his daughter is gay, says same-sex language doesn't belong in the state constitution. 

 An unidentified feline terrorized Disneyland Paris earlier today.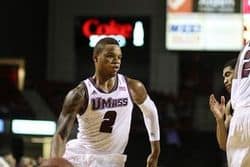 Check out the Boston Herald's profile on Derrick Gordon, the first openly gay NCAA Division ONe male basketball player. In it, Gordon discusses being inspired by gay professional athletes Michael Sam and Jason Collins and how his thoughts on becoming an inspiration himself. 

 Miley Cyrus and Patrick Schwarzenegger lock lips at USC football game. 

 Nick Jonas rings in the holiday season with a Christmas song during the 2014 Lord & Taylor Holiday Windows Unveiling. 

 Report finds 40% of new U.S. marriages are remarriages.