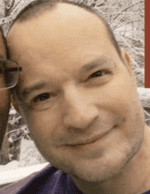 Stephen Patrick White, the Army veteran who was savagely attacked and burned by a man he met at a gay bar last weekend, has died in the hospital as a result of his injuries, The Jamestown Sun reports.
White had met Garry Joseph Gupton at Chemistry Nightclub, a gay bar in Greensboro, and the two proceeded to leave the bar and travel to a hotel early Sunday morning. At around 4:30 am, an employee at the hotel called 911 after he heard screaming and a fire alarm go off. Qnotes reports White was found naked, robbed and beaten – with burn injuries on over 52 percent of his body. White remained in critical condition until he died of the injuries yesterday.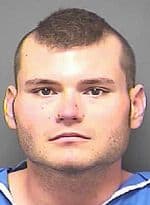 Gupton, a crew member in the city of Greensboro's Water Resources Department, is being held on a $250,000 bond and charged with assault with a deadly weapon inflicting serious injury with intent to kill. Authorities say he will now be charged with first-degree murder but not a hate crime, according to Qnotes:
"He (Gupton) never verbalized to us that he intended to kill somebody," said Susan Danielsen, a Greensboro police spokeswoman, according to N.C. Policy Watch. "There's absolutely no evidence to indicate that this is a hate crime."
She added: "We're not sure what caused Mr. Gupton to act so violently. This is not a crime motivated by hate."
Sexual orientation and gender identity protections are not included in North Carolina's hate crimes statutes.