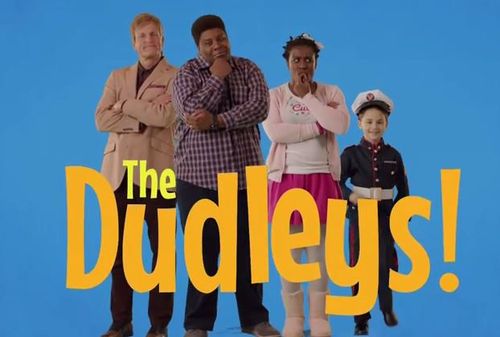 In a clip airing during last night's SNL, network execs for the family sitcom The Dudleys respond to concerns about a lack of diversity by doing away with the show's white, straight couple and their two gender-conforming girls.
In their place: an interracial gay couple raising a militarized little girl and "Crazy Eyes" from Orange is the New Black because…comedy.
Cheeky social commentary or missing the point?
You be the judge, AFTER THE JUMP…