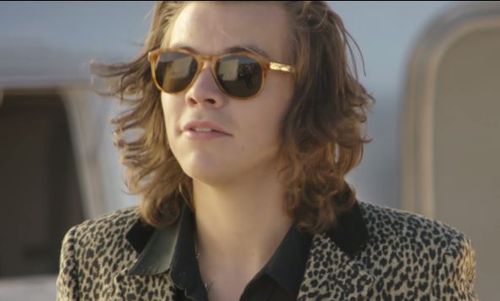 One Direction's Harry Styles is adding even more fuel to the bisexual rumor fire in a new interview with The Sun. 
Joined by fellow One Direction-er Niall Horan, the two were asked about which celebrities Horan should hook up with next. The singers rattled off big names like Rihanna and Ariana Grande before the interviewer suggested that perhaps Horan's next choice should be a man. The Daily Mirror writes that Styles then reportedly touched Horan on the knee and said "Hey, don't knock it 'til you try it."

Earlier this month, Styles made headlines for saying in an interview that gender is "not that important" when it comes to his significant other. He also donned a Michael Sam No.96 Rams jersey on-stage at One Direction's St. Louis concert back in August. 
Check out the boy band's new music video "Steal My Girl" AFTER THE JUMP…