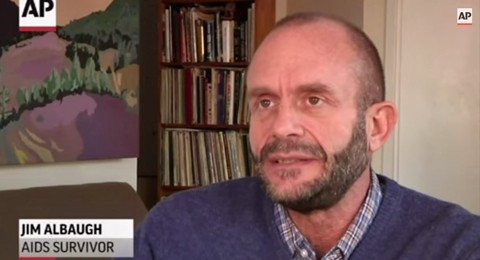 Kathy Murphy stands to lose $600 a month because the Social Security Administration refuses to recognize her marriage to her late wife.
Murphy, who recently lost her wife to breast cancer, lives in Texas, and the SSA currently bases eligibility for spousal benefits on laws in states where same-sex couples reside.
She recently filed a lawsuit against the SSA, and now she's among the subjects of a new Associated Press video report, focusing on why gays and lesbians are woefully unprepared for retirement. 
An AP study found that the average gay couple has $66,000 saved for retirement, compared to the average straight couple's $88,000. Then there are people like 55-year-old Jim Albaugh, also featured in the report, who's a long-term HIV survivor and hasn't saved for retirement in part because he didn't think he'd be alive this long. 
"I have enough to get me through the next bad time, but that's it," Albaugh tells AP. 
A Prudential study mentioned in the report found that just 14 percent of LGBT respondents said they are well-prepared for retirement, compared to 29 percent of non-LGBT people. Although both figures are alarming, this means the golden years are looking less than golden for more than six out of every seven LGBT people.
In addition to unequal laws affecting taxes and benefits, as well as the AIDS epidemic, gays often earn less thanks to job discrimination and start families later, the AP notes. 
It's a sobering report that should serve as a reminder about the importance of programs and support for aging LGBT people, who are already facing a whole new round of discrimination when they enter retirement homes — if they can afford one.  
Watch it, AFTER THE JUMP …