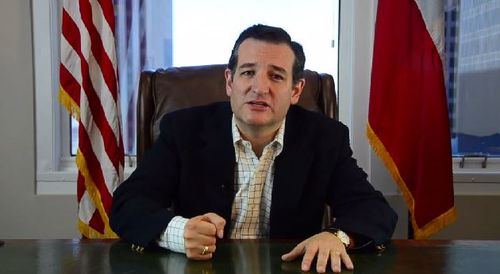 Republican Senator Ted Cruz tweeted a criticism of President Barack Obama's statement asking the FCC to classify broadband Internet as a telecommunications service and prevent content providers from paying for faster access to the internet, reports Gizmodo.
This is important: President Obama is urging the @FCC to keep the internet open and free. http://t.co/SGc5cgZ0jw #NetNeutrality

— Barack Obama (@BarackObama) November 10, 2014
Internet service provider lobby group Broadband for America appears to share Cruz's sentiments in a statement today addressing Obama's comments. Honorary Co-Chairs former Senator John Sununu and former Representative Harold Ford Jr. released the following statement following the announcement from the White House.
Sununu and Ford Jr. stated:
"President Barack Obama's endorsement of 1930's era Title II classification would lead to unprecedented government interference in the Internet and would hurt consumers and innovation.  Further, for the President to issue this directive is a threat to the independence of the FCC itself.  By vastly expanding the regulatory bureaucracy over the Internet, the administration is turning its back on 20 years of bipartisan consensus that has allowed the Internet to flourish. The President's approach would threaten millions of jobs and a diverse array of stakeholders including, labor, civil-rights organization, and tech companies, who have long advocated for a far more restrained approach.
 "Further, the President's directive discredits US efforts to prevent countries like Russia and China from destroying the current international multi-stakeholder model of Internet governance and replacing it with government regulatory control.  It is ironic that the President made his announcement while in China, which has long sought greater government control over the Internet and surely will be encouraged by the President's statement.  
"We urge FCC Chairman Wheeler to exercise his independent authority and reject this extreme proposal."

What Texas Senator Cruz and Broadband for America fail to realize is that President Obama's statements support the ability of the general public to access the Internet without paying a premium for faster service dubbed "Internet fast lanes" and load times that would otherwise bottleneck the Internet, creating a haves and haves-not system. Tim Berners-Lee, the creator of the World Wide Web, already voiced his distaste for "Internet Fastlanes," in a Washington Post article from September and Tim Wu, a Columbia law professor credited with coining the term "Net Neutrality," tweeted his support today of President Obama's statement on the matter.
The White House's announced Net Neutrality policy is 100% on target http://t.co/eKIVB9RVoJ

— Tim Wu (@superwuster) November 10, 2014
Sen. Ted Cruz proving he doesn't know &*%$ about the Internet or Net Neutrality http://t.co/dLRPU7vum1

— Tim Wu (@superwuster) November 10, 2014
It turns out that Texas Senator Ted Cruz has in the past accepted campaign funds from Comcast, which is the largest cable company and home Internet service provider in the U.S. Comcast also stands accused of committing Internet data discrimination against its users in the past that directly violates Net Neutrality guidelines. In this case Senator Cruz stands much to gain from lining Comcast's pockets with its users money.
A final vote on the fate of Net Neutrality is set to occur before the end of the year.