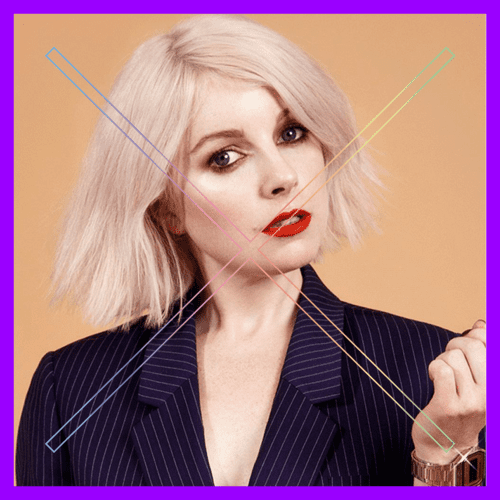 BY OCCUPY THE DISCO / JOSH APPELBAUM
Happy Thanksgiving, Towleroad readers!  Today I am thankful for all the great music that comes across our desk – enjoy this week's picks.
Little Boots: 'Heroine'
There's something undeniably charming about British artist Little Boots. The singer/producer/DJ, born Victoria Hesketh, started her career with electro group Dead Disco in the mid-2000s. After leaving the band, Boots embarked on a solo career that has netted two full length albums, a few EPs, and some noteworthy singles including 'New In Town' and 'Every Night I Say a Prayer.'  She's never made much fanfare around her image or music, but has consistently churned out innovative and even at times sweet electronic music. Her new EP, Business Pleasure, is out next month, and includes the slick cut 'Heroine.'
Fill your plate with more new music, AFTER THE JUMP…
German House producer Lovebirds teamed up with vocalist Holly Backler again for the soulful and funky 'Give Me a Sign'. You can hear their first collaboration from 2012 here.  
As part of her remix EP for this summer's 'B.D.D. (Bass Drum Dealer),'  Anna Lunoe included a new single with fellow Aussie wordlife called 'Midnight.'  It's a serious dancefloor banger with a sexy spoken-word (sometimes whispered) vocal track. Grab it as a free download.
Deetron can always be counted on for a great remix; I'm especially a big fan of the work he's done for Ben Westbeech. The swiss producer  just premiered his original track 'Photon,' a synth-heavy instrumental house track that gives us a robust piano presence in lieu of vocals.
Drop Out Orchestra partnered up with Little Boots' remixer and past tourmate Ronika for the lush 'Dream Denial.' Husky provides a slightly house/disco remix that complements the ethereal feel of Ronika's voice.
Nurvous Records has brought back indie dance duo Kraver for their latest singles, 'Fires Burning.'  I'm keen on A.N.D.Y.'s take on this song, which is rife with dramatic pauses, rises and falls.
Berlin duo Tender Games put out their sweet and soulful track 'Tender Games' this past summer. The downtempo original does a great job of showing off their delicious falsettos, while this new remix from Ben Pearce adds in a tropical(ish) dance beat.
The OXD Mirror is a weekly music column brought to you by the boys of OCCUPY THE DISCO (OXD), a New York City based collective created by three music lovers, Ru Bhatt, Josh Appelbaum, and Tad Haes, who want to share their love for disco, house and dance music with the world.   
OCCUPY THE DISCO (OXD) curates and recommends music events to the gay community in NYC—in an effort to move the focus of the nightlife scene beyond the promoter and venue and to the music itself. OXD's goal is to educate, entertain, engage and empower the gay audience to reclaim their ability to question and experience the unknown. The OXD Mirror will serve to showcase tunes that are definitely off-the-beaten-path but rightfully deserve the attention of the gay ear.  
Be sure to check out these tracks and more on our Spotify Playlist. For more information on OXD, check out our website and accompanying blog at www.occupythedisco.com, like us on Facebook, or follow us on Twitter: @OccupyTheDisco.