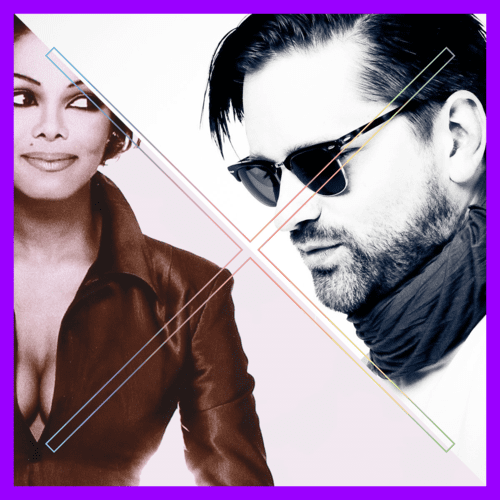 BY OCCUPY THE DISCO / RU BHATT 
When Janet Jackson recently re-entered my news cycle, thanks to a rare public appearance earlier this week, I was hoping it would be related to the rumored, much anticipated, new album that she is supposedly recording. Alas, there's no news on that front but at least we have a fresh new remix to hold us over for a while, at least until details about the diva's potential comeback appear.
Munich's Justin Faust updates Janet's 2001 hit, 'Someone to Call My Lover' with sexy basslines and soulful pitch reduction making it a dance floor burner that easily fits into today's balearic and deep house soundscapes. Faust has had a great year, with his previous release 'Spellbound' in heavy rotation by DJs and fans alike.  As a gift for surpassing 5000 followers on twitter, Faust is giving away this classic Janet remix away for free, and it can be downloaded via the Soundcloud widget above. 
Check out more tracks  AFTER THE JUMP…
Royce, a new musical act from Seoul tackles another early aughts R&B track with fervent high-hat rhythms and cascading pianos, providing a fresh update to Jill Scott's feel-good anthem, 'Golden'. 
'That's Nice!' is the nom-de-plume of a new producer on the scene that has a penchant for funky disco-styled tracks. On his remix is for INNA's 'Low', he infuses warm synths to the Romanian singer's track giving it a distinctive, '80s Miami vibe.
French Express' Moon Boots lives up to his disco charm with his latest release, 'Theres No Love,' a pulsing track that peppers a soulful vocal sample of Faith Evans' 'You Gets No Love,' between undulating basslines.

The 2 Bears' 'Not This Time' gets a self-described "super house" remix courtesy of andhim, a music duo hailing from Cologne. While I'm not sure what "super house" exactly means, these boys certainly do know how to bring the thump!
Finally, to round out today's playlist, we bring things downtempo a bit with Cyrihl Hahn's ethereal, deep house treatment to R&B crooner How To Dress Well (Tom Krell)'s latest single, 'Precious Love.'
OCCUPY THE DISCO (OXD) curates and recommends music events to the gay community in NYC—in an effort to move the focus of the nightlife scene beyond the promoter and venue and to the music itself. OXD's goal is to educate, entertain, engage and empower the gay audience to reclaim their ability to question and experience the unknown. The OXD Mirror will serve to showcase tunes that are definitely off-the-beaten-path but rightfully deserve the attention of the gay ear. 
This week's post was written and curated by Ru Bhatt. Check out more of his music picks on his podcast, The Ru-Mix and on Made In Brazil. 
Be sure to check out these tracks and more on our Spotify Playlist. For more information on OXD, check out our website and accompanying blog at www.occupythedisco.com, like us on Facebook, or follow us on Twitter: @OccupyTheDisco.