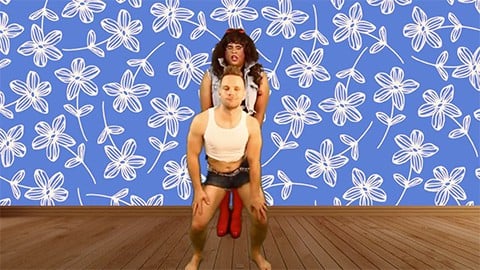 Out singer-songwriter Tom Goss' latest musical confection is a cover of Meghan Trainor's retro hit "All About That Bass" that is anything but a drag. 
Watch as Goss brings drag queen style back, AFTER THE JUMP…
Crooner Goss's previous covers include a trashy take on Taylor Swift's "Shake It Off" and a charming rendition of Iggy Izalea's "Fancy." His original works saw him cuddle up with "Bears", remember the loved ones of fallen gay servicemembers in "Lover" and tackle Don't Ask, Don't Tell in "It's All Over."