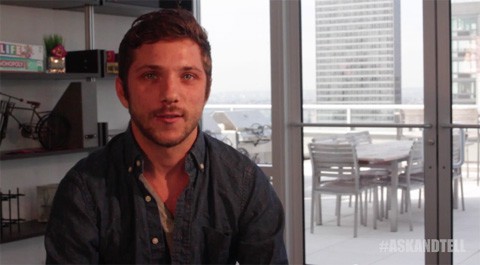 Impulse Group NYC, an organization formed to mobilize gay men for social advocacy, HIV/AIDS health-centered education and community engagement, utilizing volunteer efforts of local community members to create campaigns, events and online content to gay men impacted by HIV, has debuted the first in a series of short videos intended to stir dialogue about safer sex. New videos are being released each week throughout December.
The series features five NYC-based gay men sharing their views on sex, protection, health, stigma, and status.
In the first video, they're asked:
What's your favorite thing about sex?
Whose responsibility it is to bring condoms and lube?
What does sex without fear mean to you?
Have you or would you…have sex with someone who is HIV+?
Does size matter?
Check it out, AFTER THE JUMP…