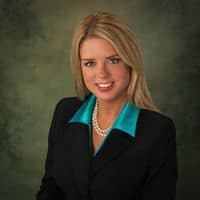 In a late Monday response to Washington County's emergency motion for clarification, Florida Attorney General Pam Bondi has asked Judge Robert Hinkle to clarify the scope of his August ruling striking down the state's gay marriage ban. 
Bondi, who has acknowledged Hinkle's stay expires January 5, had her office issue the following press release:
The widespread confusion that now exists, as evidenced by multiple media reports, is precisely what the Attorney General's Office sought to avoid while seeking a stay pending final resolution in favor of either side of the issue. As stated in the response filed today, if the federal court intended the injunction to have effects beyond those that appear on its face, the court may wish to provide appropriate clarification.
Here's some short and sweet legal analysis from Florida lawyer Nancy Brodzki:
#Bondi response 4 pp. says its up 2 judge to clarify if he intends2 apply 2 all clerks. Says only defendant clerk covered by current order.

— Nancy K. Brodzki (@NancyKBrodzki) December 30, 2014
Basically #Bondi invited judge to clarify his ruling saying this judge is best to decide scope of his order. #LGBT #MarriageEquality

— Nancy K. Brodzki (@NancyKBrodzki) December 30, 2014
Here's the order via Equality Case Files:
Stay tuned…