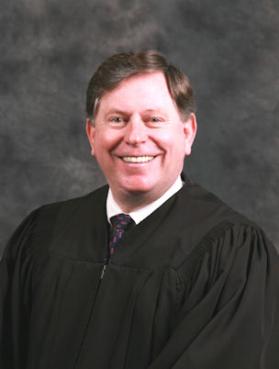 After Orange County, Florida Clerk of Courts Tiffany Moore Russell filed an emergency petition yesterday to get clarification on whether she and other officials can provide marriage licenses to same-sex couples starting January 6, when the stay of Federal Judge Robert Hinkle's ruling striking down the state's same-sex marriage ban comes to an end, Judge Timothy R. Shea today issued an order granting Russell's petition, ensuring that "in issuing a same-sex marriage license, the Honorable Tiffany Moore Russell, Orange County Clerk of Court for Orange County, Florida would not be engaging in a violation of either criminal or civil laws in the state of Florida," WKMG reports:
"This Order shall remain in effect unless modified by a subsequent ruling from the Federal District Court in the Brenner, supra case or subsequently modified by a court of competent jurisdiction," Shea continued.
"Since the question of issuing same-sex marriage licenses was first directed at Clerks, my office has consistently stated that we would continue to seek judicial clarification," Russell said in a release. "That is why we filed this emergency petition, and we are grateful for the clear direction it provides as we move closer to Jan. 6."
Read the Judge's order below:
2014-CA-13275-0 Orange County Florida Order by Equality Case Files