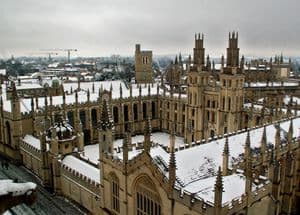 A new HIV study out of Oxford University shows that the ability of the virus to cause AIDS is weakening over time. The evolution of HIV in response to anti-viral drug treatments has reduced its ability to replicate, thus decreasing the number of infections that turn the corner to AIDS. 
"This research highlights the fact that HIV adaptation to the most effective immune responses we can make against it comes at a significant cost to its ability to replicate," said Phillip Goulder, a professor from Oxford University who was the lead researcher on the study. "Anything we can do to increase the pressure on HIV in this way may allow scientists to reduce the destructive power of HIV over time."
While the study concluded that drugs are making HIV "less virulent," Goulder cautioned that while the news is promising it doesn't mean an end to AIDS.
"Overall we are bringing down the ability of HIV to cause AIDS so quickly," said Goulder. "But it would be overstating it to say HIV has lost its potency — it's still a virus you wouldn't want to have." To date, 40 million people have died from AIDS and currently there are 35 million people infected with HIV worldwide.
More than 2,000 women in Africa took part in Goulder's study which was published on World AIDS Day in the Journal of National Academy of Sciences. The researcher also noted that for the first time in the epidemic's 30-year history that the annual number of new HIV infections is lower than the number of HIV positive people being added to those receiving treatment, meaning a crucial tipping point has been reached in reducing deaths from AIDS.