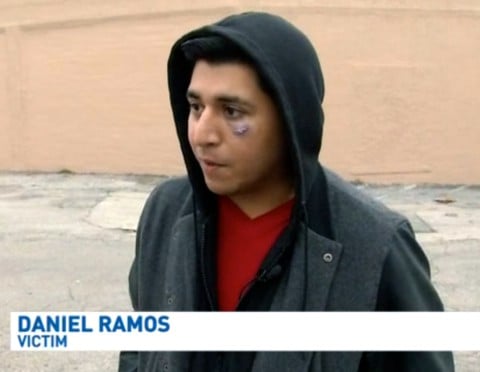 Two employees at a popular San Antonio gay bar were brutally attacked in an apparent hate crime as they left work early Wednesday.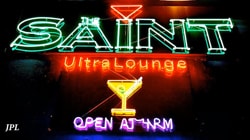 Daniel Ramos, an employee at the Saint Nightclub, said two men pulled up in a black Silverado and asked for jumper cables. When Ramos' co-worker turned his back to look for the jumper cables, the men attacked him. From Fox 29: 
"Random guys asking for our help, we were willing to help them, but then all of a sudden, it was an attack," Ramos said.

He said the guys started punching his friend.

"I heard the commotion and went around to try to help, got hit in the face by the second guy," Ramos explained. "Fortunately, I only got hit once. Nothing as extreme as my friend."

The friend did not want to be identified, but he told us the attackers yelled gay slurs while they pounded on them. Ramos believes his sexual orientation is the reason behind the beating.
Ramos suffered a gash below his left eye, and his co-worker reportedly was admitted to a trauma unit. 
The attack was caught on surveillance video, but the suspects are still at large and San Antonio police haven't indicated whether they're treating the incident as an anti-gay hate crime: 
"I come to work thinking that it's a gay establishment, I'm a gay individual, my boss is gay, I'm supposed to feel safe," Ramos said. … 

"I've never, never been assaulted this way," he said. "Stuff like this really needs to stop. It really does."
Watch Fox 29's report, AFTER THE JUMP …