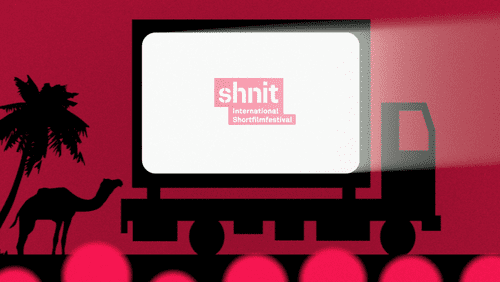 Mona Iraqi, an Egyptian reporter for the pro-government Al-Qahira wal Nas channel, is a homophobe. We reported on her the other day for leading Egypt's morality police in a raid on a gay bathhouse earlier this month. It turns out that she is also the Egyptian representative for Shnit, an International Short Film Festival based in Switzerland, directed by Olivier van der Hoeven. One would think that an organization from the relatively liberal Switzerland would distance themselves from someone who would engage in outright discrimination against LGBT people, but instead the organization is doubling down on defending her.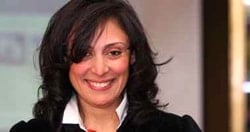 Shnit insists that Iraqi was investigating sex trafficking and prostitution in Cairo, although that doesn't jibe with the statement of her segment claiming to expose "the secret behind the spreading of AIDS in Egypt." Shnit staffer, researcher and project coordinator Ekaterina Tarasova, jumped in by tweeting in Mona Iraqi's defense, starting with a blasé-sounding dismissal of "It's her work, I guess" before going fully tone-deaf with "Looks like you miss the point of Mona's research. It was about prostitution" and "And yes, I will defend Mona's position, because I believe she did right things."
Tarasova shortly found herself on the receiving end of some backlash from Middle Eastern GLBT activists, which she tired to smooth over by claiming to be a "tolerant and gay friendly person" in a tweet with a rainbow flag. Because, as A Paper Bird author Scott Long snarked, "The rainbow flag always makes everything better."
Trials for the 26 arrested men are scheduled to begin Sunday.