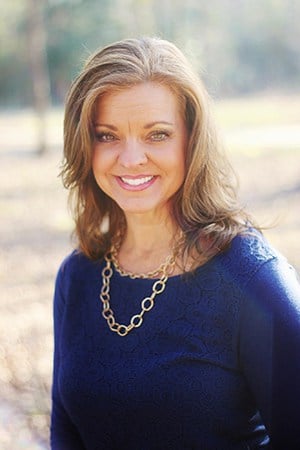 Despite the fact that Federal Judge Robert Hinkle ruled the Sunshine State's ban on same-sex marriage unconstitutional, a decision he stayed only until January 6th, a stay which neither the 11th Circuit Court of Appeals nor the U.S. Supreme Court would extend, confusion still exists as to what exactly county clerks in Florida are legally obligated to do when, on January 6, the stay comes to an end and marriage discrimination on the basis of sexual orientation is no longer codified in the state's constitution. 
At least one county clerk in Florida wants to know if she has to marry all gay couples that come to her seeking marriage licenses or just the plaintiffs in the case in question. The Miami Herald reports:
Lawyers for Washington County Clerk Lora Bell on Tuesday filed an emergency motion with U.S. District Judge Robert L. Hinkle asking whether she must give a marriage license to just the one same-sex couple named in Florida's federal gay marriage lawsuit or to all same-sex couples who come to her office on Jan. 6.
"The Clerk requests clarification as to whether the Injunction requires that the Clerk only issue marriage licenses to Stephen Schlairet and Ozzie Russ as specifically set forth in the Injunction, both of whom are parties to this matter, or if the Injunction requires that the Clerk issue marriage licenses to all same-sex couples who apply once the stay expires at the end of the day on January 5, 2015," lawyers wrote to Hinkle.
Meanwhile, foes of equality are trying to scare county clerks from enacting Hinkle's decision by threatening them with criminal charges and fines. The New Civil Rights Movement reports:
"[Enter] the law firm of Greenberg Traurig, which represents the Florida Association of Court Clerks. Greenberg Traurig has sent a letter advising Florida clerks in every county but Washington County in northern Florida where Judge Hinkle presides, that the ruling does not apply to them. The letter warns that clerks who issue a same-sex couple a marriage license could be charged with committing "a misdemeanor of the first degree, punishable by imprisonment of not more than one year and a fine of not more than $1,000."
In the wake of this incendiary and bigoted memo, Executive Director of Equality Florida Nadine Smith was quick to point out, "A law firm memo does not override a federal judge's order and the actions of the 11th Circuit and the U.S. Supreme Court." 
Developing…