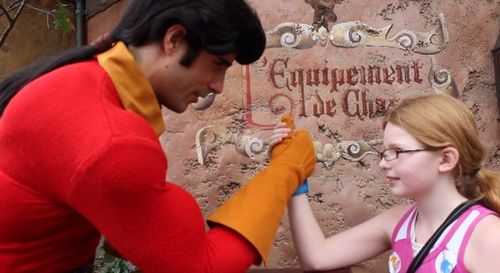 Fresh off his recent victory in a push-up challenge against a cocky Disney World attendee, Gaston was forced to once again defend his manly prowess – this time in a arm wrestling match against an 11-year-old girl.
Watch and see who wins, AFTER THE JUMP… 
Side note: This guy who plays Gaston is so entertaining to watch. Tall, toned and into roleplay…what more could you want in a guy?