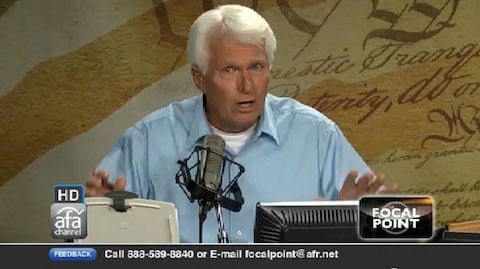 Rachel Maddow is reporting tonight that Bryan Fischer, virulently anti-gay Director of Issues Analysis for the American Family Association, has been fired from his position.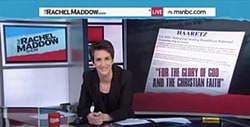 Maddow reports that the firing was due to Israeli press reporting that Reince Preibus and the RNC are taking a trip to Israel which is being funded by the AFA (see headline below).
Meanwhile, Bryan Fischer spouts on his radio show nearly every week (as Towleroad readers know very well) that "Jews have no right to practice the faith of Judaism in the United States" and that gays are behind the Holocaust and Naziism.
He said this week that the gay agenda is driven by the "unvarnished energy of Satan."
Watch Maddow's report, AFTER THE JUMP…