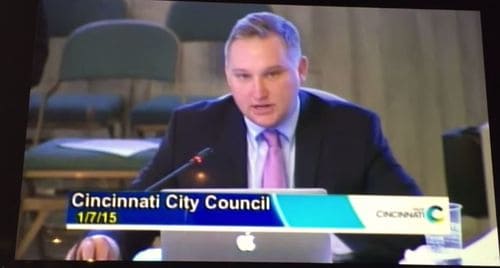 The tragic suicide of Leelah Alcorn last week struck a nerve with Cincinnati City Councilman Chris Seelbach. As the city's first openly gay councilman, Seelbach saw Leelah's suicide as the wake up call society needed to better ensure that those who struggle with their sexuality or gender identity are loved and accepted.
Following a reading Leelah's suicide not to the council's chambers on Wednesday, Seelbach used his platform to directly address "every single lesbian, gay, bisexual, transgender, questioning, intersex, ally person young or old."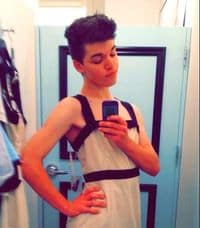 "It doesn't always get better. For many of us, it does. And it does with every single day that passes. But sometimes it doesn't. Sometimes the very people you trust, who you should trust – your parents, your pastor – they fail you. And they continue to fail you. They make life seem like it gets worse with every day, not better. And when that happens and someone tells you or you hear in some polished media campaign "It gets better," it's so easy to think "Not for me." Because that's what your truth is – it's not better. And the truth is we as a society, as a community, as a "it takes a village" have failed you. We haven't spoken up enough, challenged the beliefs of people who tell you aren't exactly the person God made you to be. Because you are. What I know for sure is that with every day, it may not feel like it gets better, but I know that you can get through it. You can survive the rejection. You can survive the pain. You can survive the isolation. You can because you're exactly who you're supposed to be. You're the person God made you to be, and you have the strength to persevere. It will not be easy. It may not get better with every day, but you can do it – I know you can. If no one seems to have faith in you, I do…you are not alone."
Listen to Seelbach's full remarks, AFTER THE JUMP…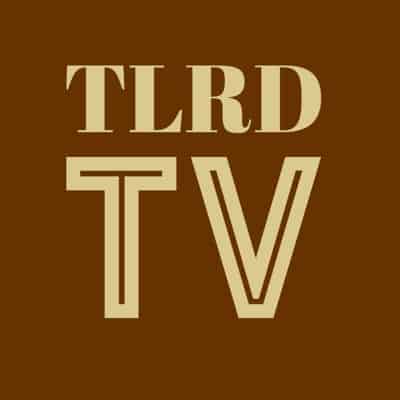 Leelah's tragic suicide as a failure on the part of 
an opportunity to speak out in support of LGBTQ youth and