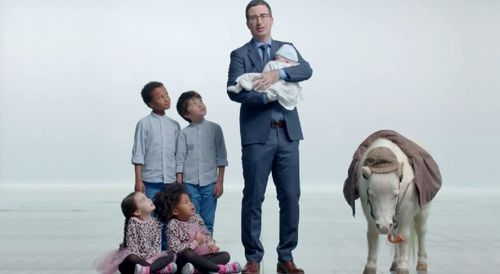 To help keep things fresh for season 2, John Oliver plans on solving crimes with his pony all while struggling as a single dad with an adorable baby and two sets of multicultural twins.
That, or more of the same, we'll just have to wait and see.
Watch, AFTER THE JUMP…
Season 2 premeires Sunday, February 8 at 11pm EST on HBO.