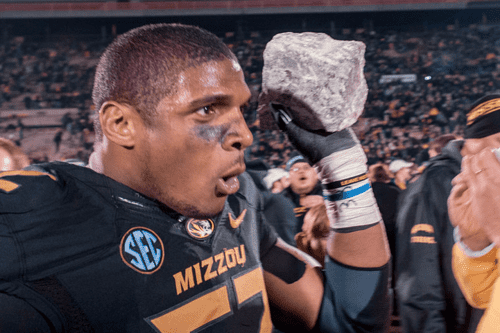 According to an inventory analysis from Dick's Sporting Goods, one of the largest sports gear retailers in the US, Michael Sam's jersey outsold NFL first pick Jadaveon Clowney's despite Sam being cut from the St. Louis Rams, released from the Dallas Cowboys, and never actually setting foot on the football field. Similarly, Clowney saw very little time on the field after sustaining an injury during the 2014 season.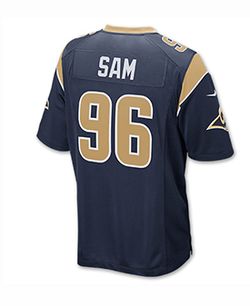 Sam's jersey spiked in popularity last July after the Rams picked him up during training camp, according to the analysis. Because Sam only made it to the Cowboys's practice squad, the franchise never licensed his jersey for mass production.
Sam recently sat down with Oprah to talk about the outpouring of support he saw from closeted gay players in the NFL after he was cut from the Cowboys. Despite Sam's widely recognized promise as a defensive end and popularity with many football fans, the Texas-born footballer has been frank about his decision to come out ultimately being the reason behind his NFL snub.