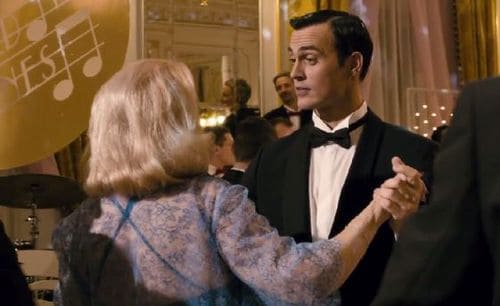 Premiering exclusively on Towleroad is a clip for Six Dance Lessons in Six Weeks, the new film starring Cheyenne Jackson and acting icon Gena Rowlands. 
In the clip, Lily Harrison (Rowlands) and her dance instructor Michael Minetti (Jackson) have finally gotten their groove down and must impress Minetti's boss (Julian Sands) with a cha-cha so that Minetti can keep his job. Ballroom shenanigans ensues, however, when a fellow dancer (Jackie Weaver) can't seem to keep her hands off the dapper dance instructor.
Watch the clip, AFTER THE JUMP…
And in case you missed it, our film editor Nathaniel Rogers interviewed Jackson last month about his thoughts on the film and what it was like working with the legendary Rowlands. You can check that out here.