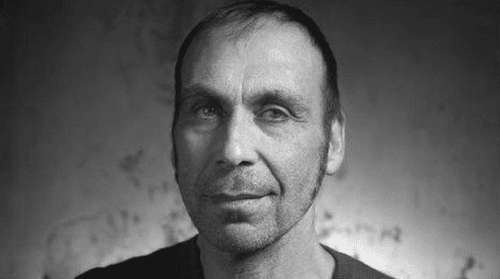 Openly gay actor and comedian Taylor Negron, known for his part with Sean Penn in the 1982 film Fast Times at Ridgemont High, died of cancer at the age of 57 on Saturday reports ABC News. His cousin and former Three Dog Night musician Chuck Negron announced Taylor's death in an emotional video posted on YouTube. Before his death, Taylor wrote a piece about his life, starring in bit roles and being "That guy," for XO Jane. 
Said Negron:
"Instead, I am the Alternative Everyman. I have been your postman. I am the man who delivered your pizza. I was the gang member who kidnapped your daughter at gunpoint. I'm a nanny for children. I am a stylist for Stuart Little. I am your shrink. I direct porn films. I am the groom and the maid of honor …
"I look at my alternative everyman predicament this way. By letting go of what you thought was going to happen in your life, you can enjoy what is actually happening…That is what I do. I'm That Guy."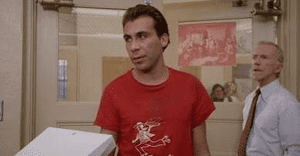 Taylor's movie credits include Stuart Little, The Last Boy Scout, Angels in the Outfield, Bio-Dome and Vamps where he reprised his pizza delivery scene from Fast Times at Ridgemont High. Negron got his start in comedy and Hollywood working as Lee Strasberg's assistant in a work-study program and interned under Lucille Ball, who was a guest teacher, at Sherwood Oaks Experimental College in 1977 at the age of 19. Negron also wrote the critically acclaimed The Unbearable Lightness of Being Taylor Negron – A Fusion of Story and Song, which debuted in the Green Room at the Edinburgh Comedy Festival and later ran at the SoHo Playhouse and Barrow Street Theater. Negron is also an accomplished painter and was featured in solo exhibitions at venues such as Los Angeles' Laemmie Royal Theater and the Hotel de Ville Lifestyle. 
Negron's final film roles include the short film H., in a narrator role, and upcoming film Alienated, where he plays a character named Griffin alongside actor George Katt and actress Jen Burry. You can watch Negron's scene with Sean Penn's Spicoli, who orders a pizza in the middle of class, in Fast Times at Ridgemont High, AFTER THE JUMP…