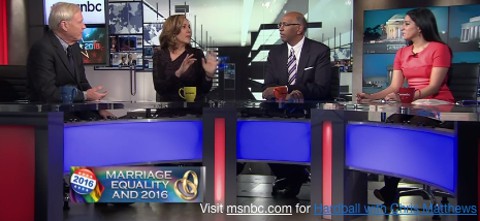 Jeb Bush's mixed, ham-handed statements about Florida's new-found status as the latest state to legalize gay marriage is emblematic of the precarious political position that the 2016 Republican hopeful finds himself in. As the GOP struggles to reevaluate its public perceptions, Bush, who has suggested that he has his eye on the White House, has to be careful about his own image. As one of the only Republicans currently thought to have a legitimate shot at the Presidency, the former Florida governor can't afford to rely on traditional conservative rhetoric to win over potential voters. This, obviously, is easier said than done.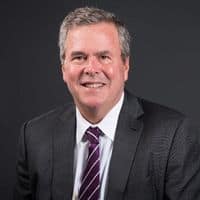 "Republicans like Bush eyeing a possible 2016 bid can't just drop the issue altogether," writes Emma Margolin for MSNBC. "They're still faced with having to appeal to the party's socially conservative primary voters, many of whom are older, religious and value the concept of traditional marriage":
"The challenge for these potential GOP hopefuls is to win over the social conservatives in a way that doesn't completely destroy their chances of winning the general election – something that the past two Republican nominees have been unable to accomplish."
Bush's political history regarding gay marriage has varied over time, ranging from backing George W. Bush's efforts to make all same-sex unions unconstitutional to his more recent fumbling that suggest a sort of political apathy. Whether Bush's newfound brand of moderate conservatism is merely lip service remains to be seen but, as GOP strategist Keith Appell logics, Bush will eventually have to choose a side.
"You need to be firmly on one side or the other; any time you seem to be equivocating is a recipe for disaster," he said. "This statement is fine. I think that's probably going to be the statement, or some version of the statement, where most Republican presidential candidates are going to come down."
Watch Hardball's Chris Matthews dig into Bush's marriage equality conundrum,
AFTER THE JUMP…