Irish Twitter users react to Leo Varadkar coming out by not caring and trending #sexualorientation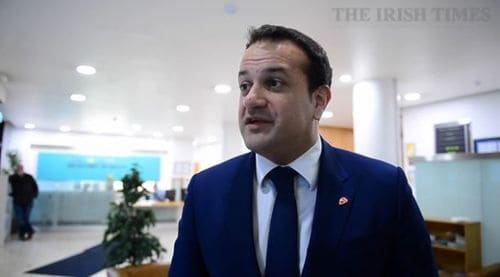 Ireland's minister for health Leo Varadkar coming out yesterday caused a healthy dose of "so what?" and "can you still fix the health system?" from Twitter users in the country.
Twitter in shock as @campaignforleo reveals he is 36. http://t.co/lvlEaGdeUE pic.twitter.com/52XQB0lP5P

— JOE.ie (@JOEdotie) January 18, 2015
From todays Irish Independent, leo Varadkar, sure whoever heard of a straight Politician #leovaradkar pic.twitter.com/ggYJjmpHk6

— Niall O'Loughlin (@nialloloughlin) January 19, 2015
A dirty picture for Monday morning #sexualorientation pic.twitter.com/khKwfOOgF2

— Tom Creed (@tomcreed1980) January 19, 2015
However, Senator Fidelma Healy-Eames raised some eyebrows with her of use of the hashtag #sexualorientation in her tweet of support to Leo. Soon afterwards the hastag was trending in Ireland as locals reacted in humor to the awkward phrase.
#Leo Varadkar has shown a lot of courage to come out. I wish him luck. #sexualorientation

— Fidelma Healy Eames (@senhealyeames) January 18, 2015
An afternoon stroll in the beautiful Iveagh Gardens #sexualorientation pic.twitter.com/BBiy0F7iT6

— Stephen Kelly (@stephentkelly) January 19, 2015
is it lunchtime yet? cheese or ham sandwiches today? #sexualorientation

— Lorna Mac (@Ma_gooo) January 19, 2015
Pork chop nice and tender, pan roasted tomatotes, black pudding, wholegrain bread roll and Kerrygold. Now for the tae. #sexualorientation

— Marcais (@IrelandUncut) January 19, 2015
It's cold this morning. Might warm up later. #sexualorientation

— Gavin Mc S (@corelli36) January 19, 2015
Folding my t-shirts. #sexualorientation

— Mark O'Halloran (@markohalloran) January 18, 2015